It's a cuteness overload post.
I finally got a border collie puppy. Oh, she's sweet.
Come over to my other blog and help me name her.
Pretty please?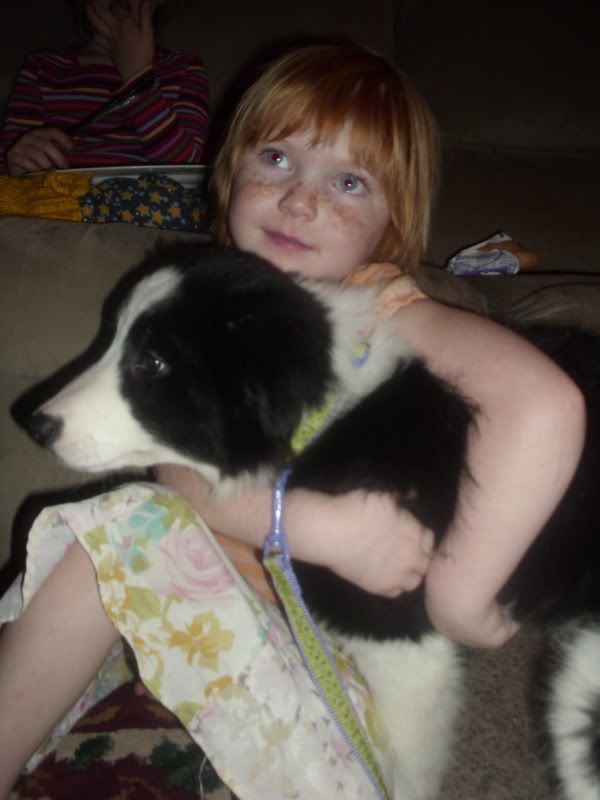 And then there's Gray. He found his sleeping bag the other day, hauled it up the stairs, and spent the next few hours rolling around in it.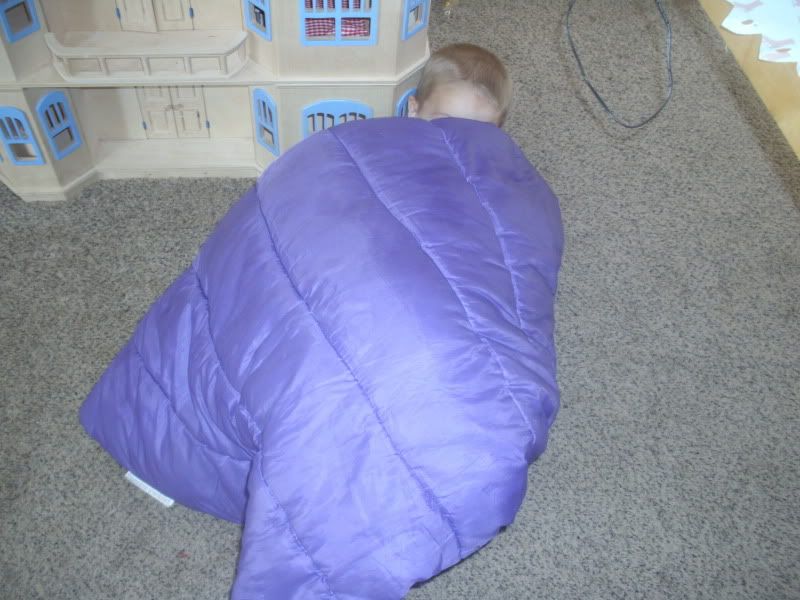 Every time I turned around, there he was, giggling hysterically because he'd been able to bump into my legs.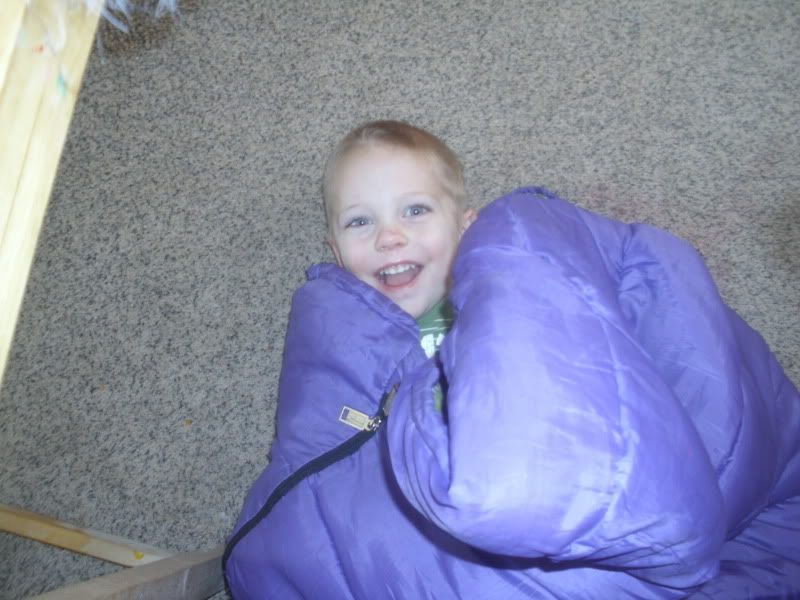 It kept him busy for a very long time.
Especially when he got stuck under the craft table for ten minutes.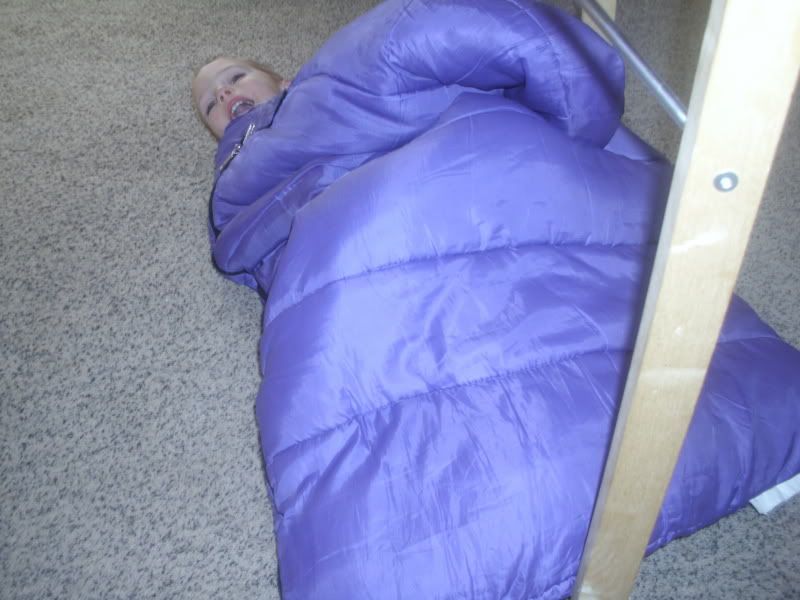 Just look at that smile.