For lots of cooking. It seems to come with the winter weather. Inside more means cooking more.
(But first, go check out
Ainsley's new apple pants
. So cute! - the pants too. :) )
Ainsley goes for the sweet things like marshmallow fudge.
Hannah goes for the feel-better things like marshmallow crackles. (Same ingredient name, different basic ingredients - this is made with marshmallow root.)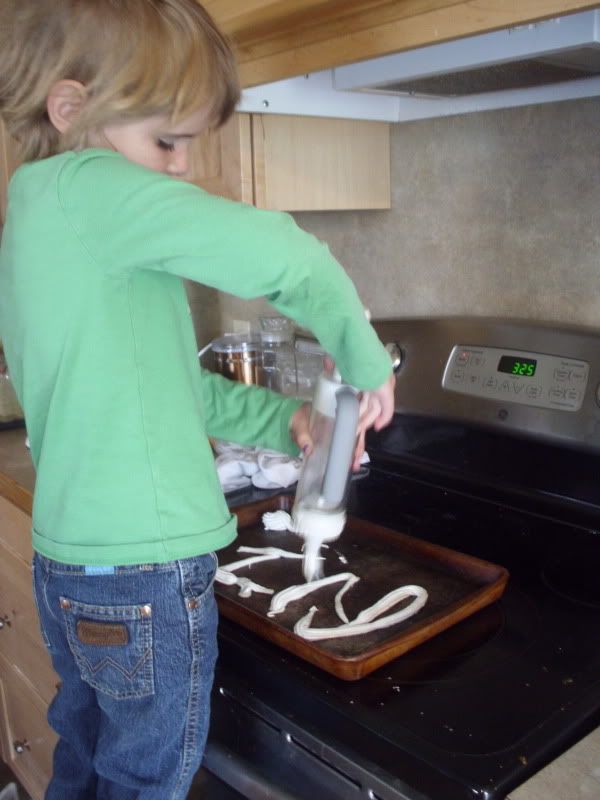 Gray makes anything and everything that he can. He just loves helping.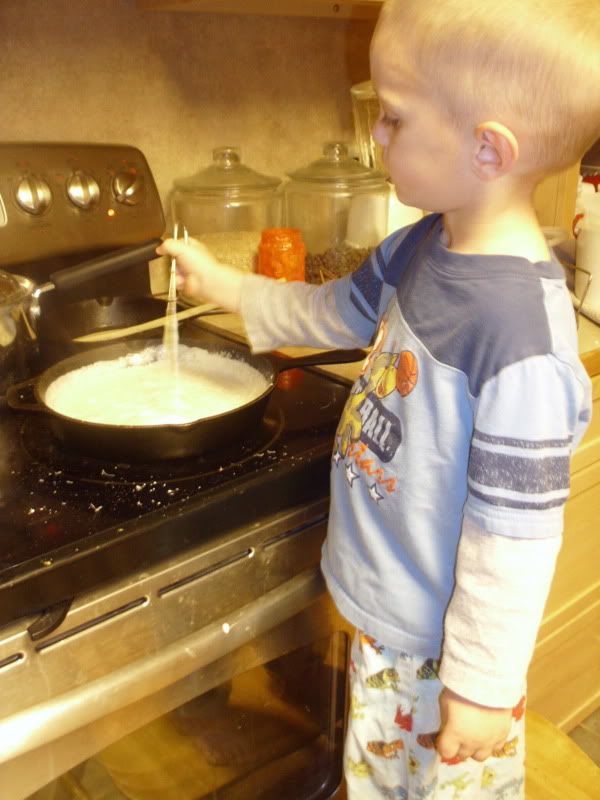 Applesauce making was huge a few weeks ago - the girls insisted that I be Ma and I call them Mary and Laura.
Ainsley is big into pie-making these days. On this day, she asked her father for help, so she got to make a chocolate pudding pie - with extra flair, of course. Sprinkles in both the crust ...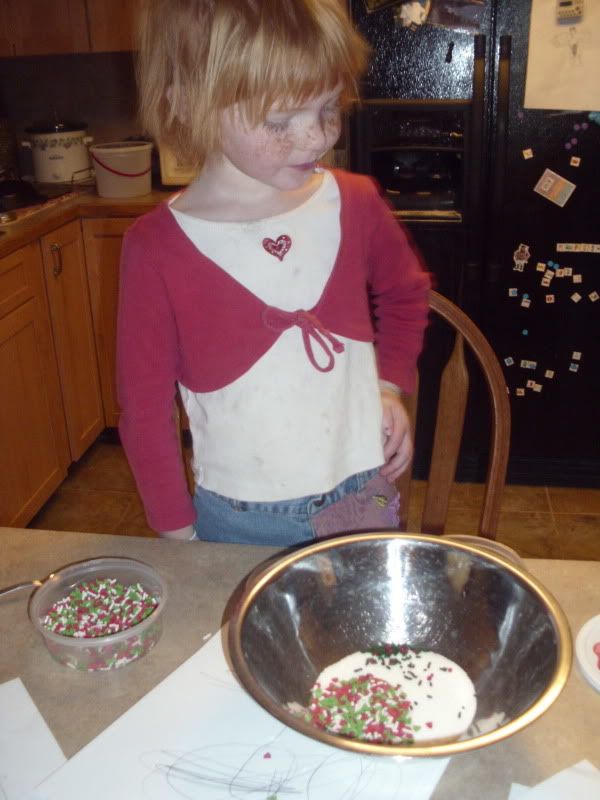 and on top.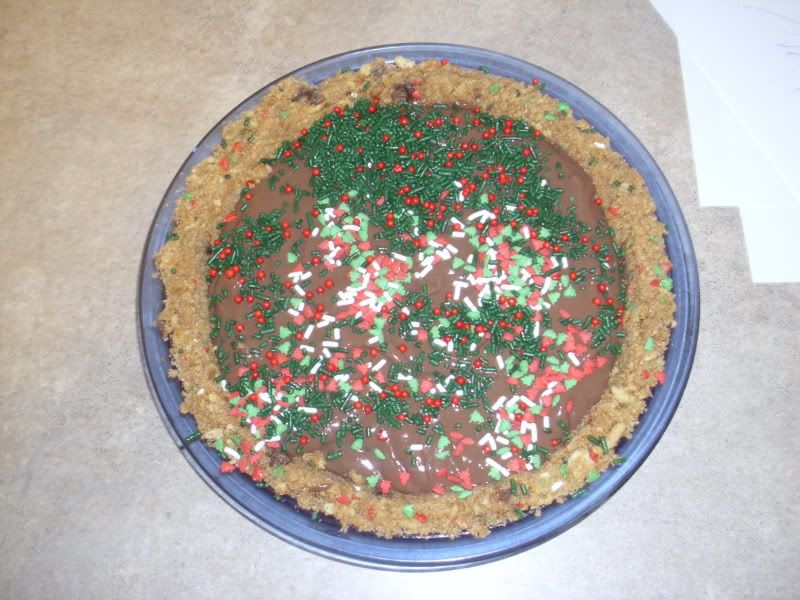 It was verra crunchy. Yum.
Oh, and her hair - I have to show you her hair.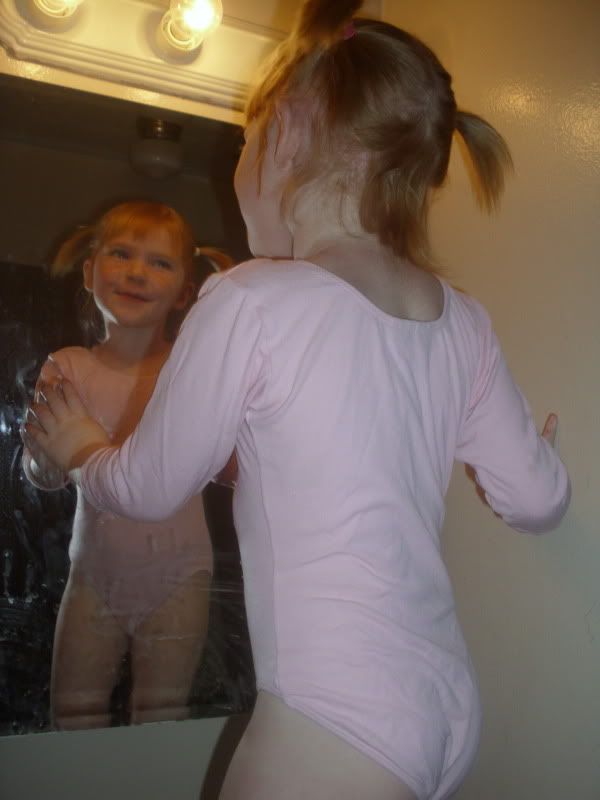 She can wear it in pigtails now. Happy Day!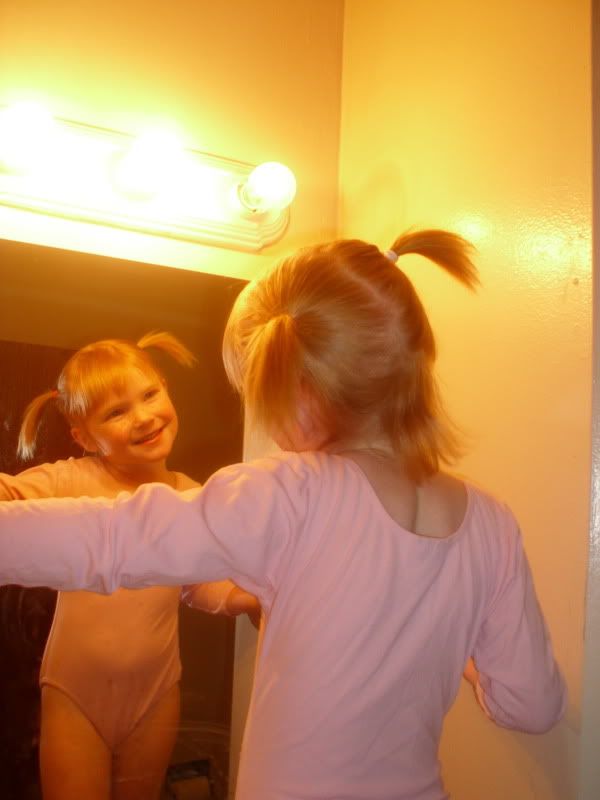 She loves how it looks.