We've declared Monday to be 'Real Letter Day'. Hannah wants to start writing real letters to friends. I made her a Letter List to go above her computer and she goes over it to figure out who to write to next.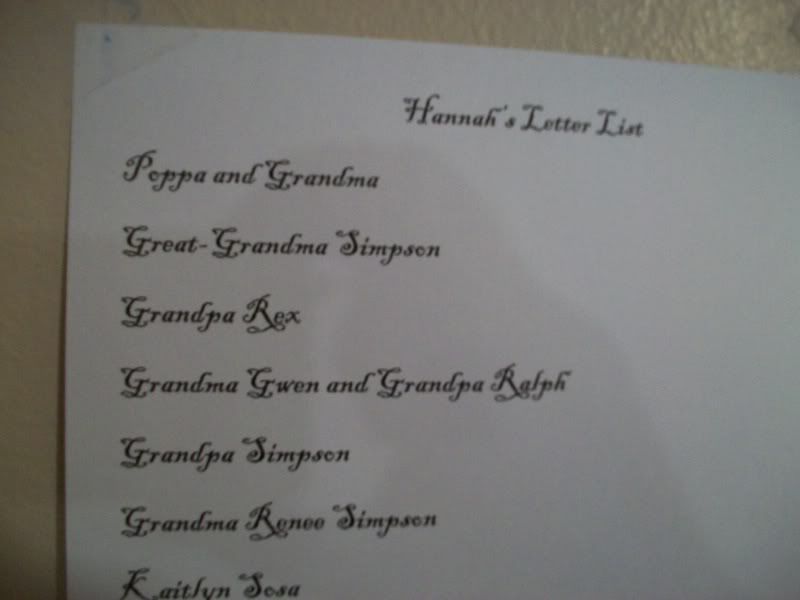 Right now, writing everything she wants to can get really frustrating and tiring, so she writes as much as she's inclined to and I transcribe the rest for her -verbatim, which makes for some funny letters.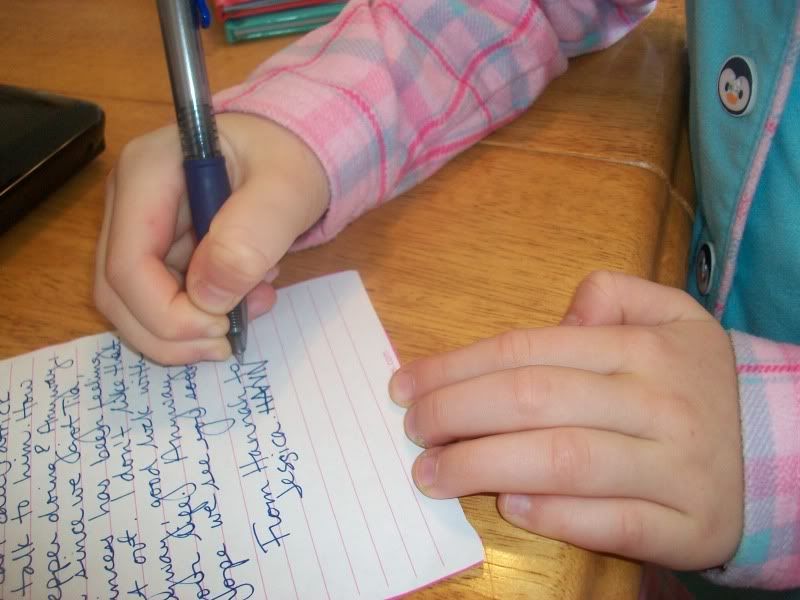 She signs her name and writes the addresses on the envelope and off it goes. She is loving this.
Ainsley has decided that that looks like a lot of fun, so she joined in today.
Now I need to make her a Letter List. Should I make one with pictures of the person beside the name? I'm thinking yes ....