But he missed it.
You see, he told Ains he wanted one, so she enlisted a lot of help to make it happen.
She sent Gray to go get all of Teddy's friends.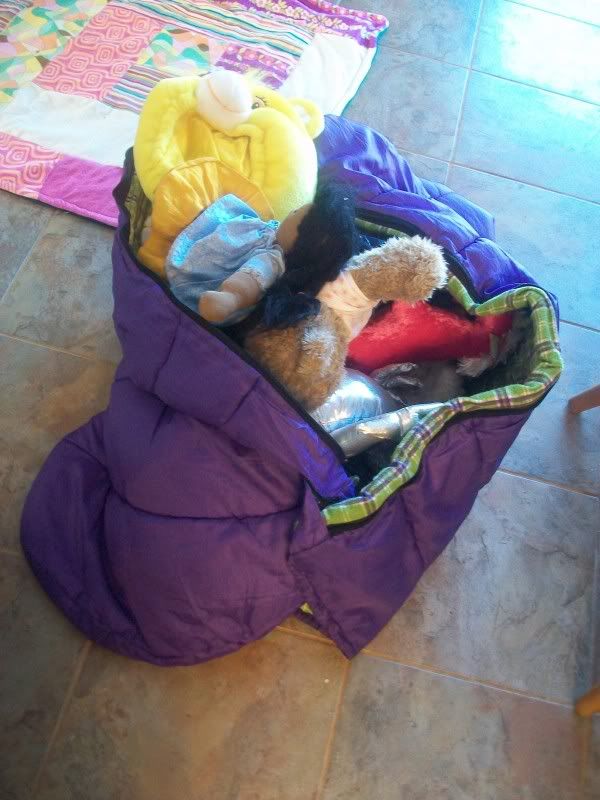 She set Hannah to work making tea cakes.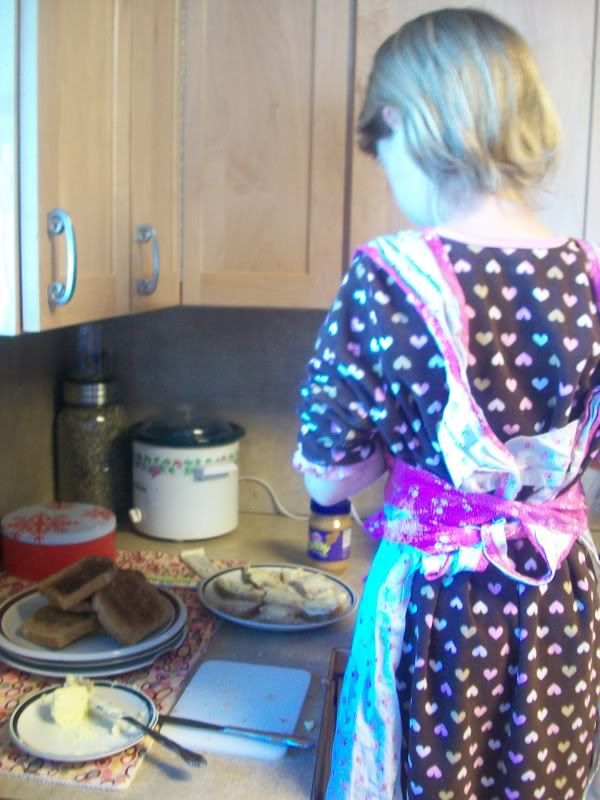 I was assigned popover duty.
She put everyone in their proper places.
She wrote the invitations and handed them out.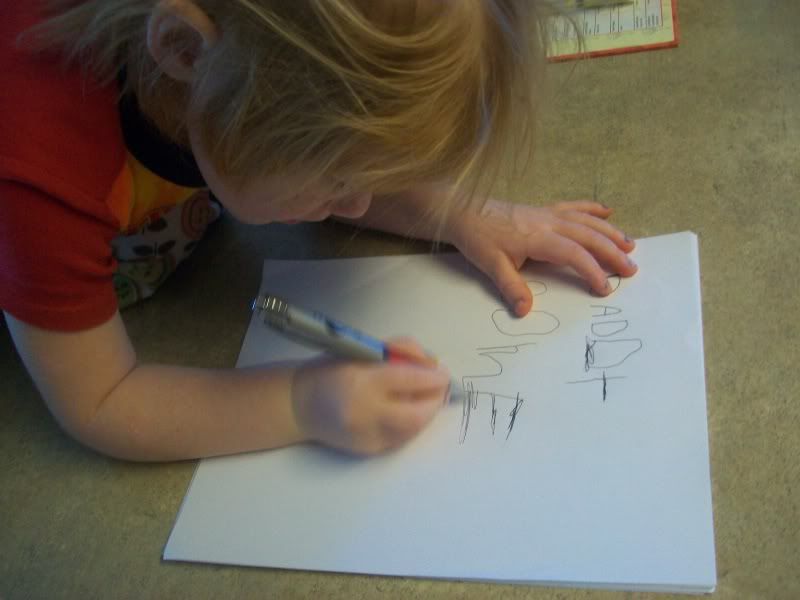 "Daddy Come to my Tea Party. 10:30." We took it to work and put it on his truck seat.
Then she set the table and we waited until 10:30.
Gray made sure he sat beside his elephant.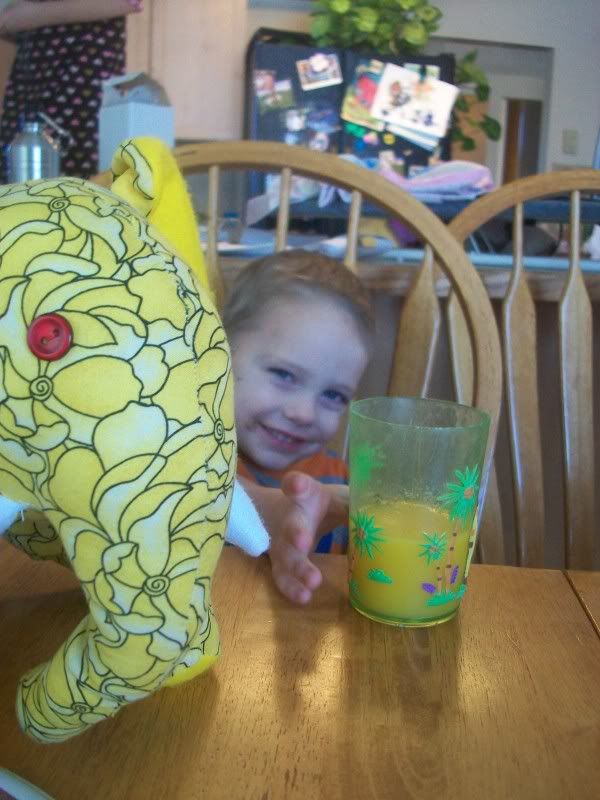 At exactly 10:30, Daddy showed up for the tea party.
Have I mentioned how much we have loved moving so much closer to his work?
We all got lectures on proper behavior for a tea party and were required to call each other "Ms. Hannah", "Ms. Sarah", "Ms. Grayson", "Ms. Ainser", and "Mr. Daddy".
It went on politely for longer than you would expect before it started to break down. How often can you politely shake your head 'no' when your sisters are politely stuffing things in your face before you just want to start boxing Daddy?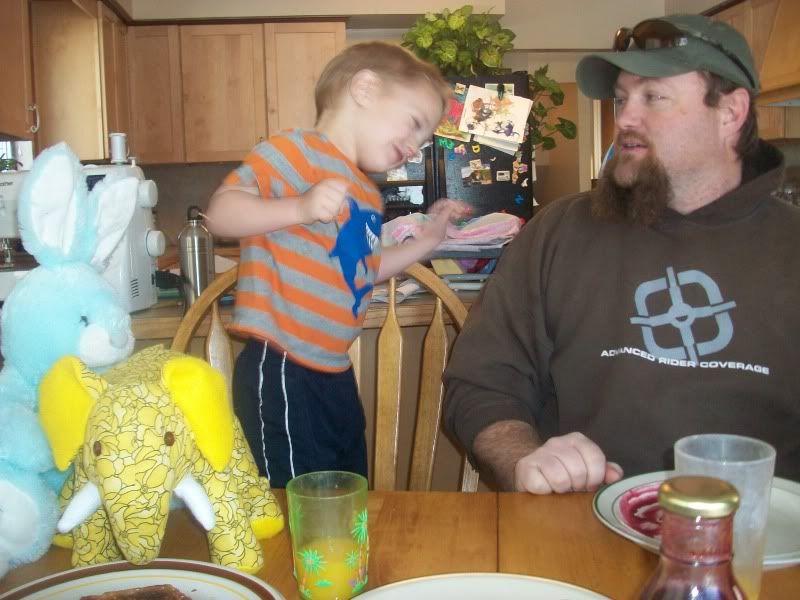 Not that often, that's the truth.
And Teddy? He's MIA, so he missed the tea party that he asked for. Poor guy. He's lucky she saved him a brownie.
Now the tea party's cleaned up and Ains is setting up a movie theater complete with a pie store...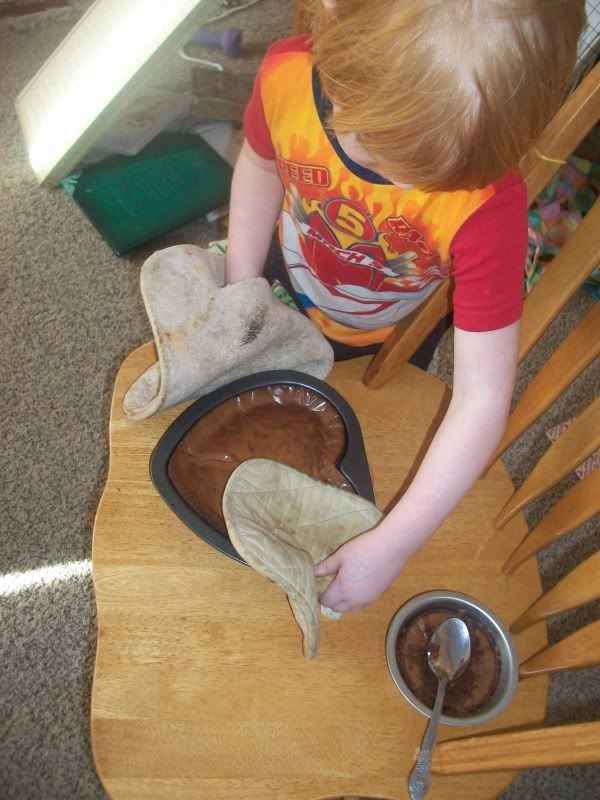 and a popcorn store.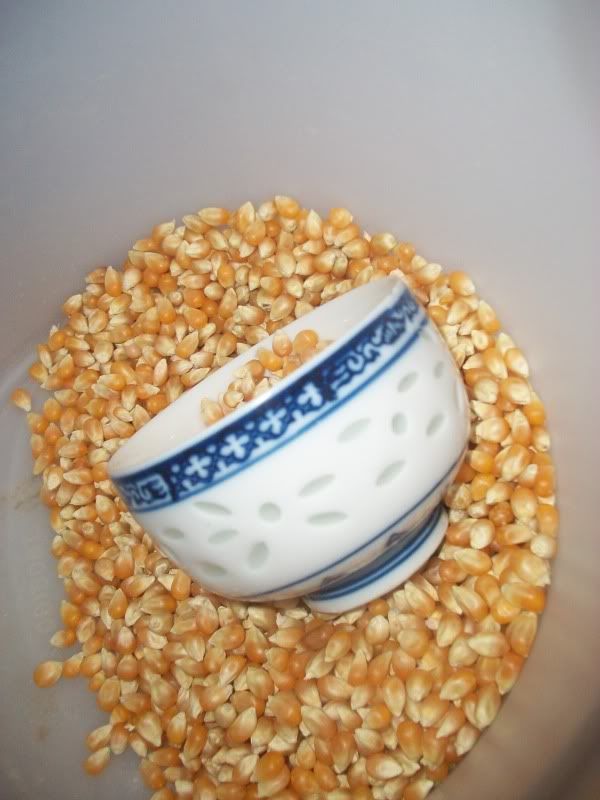 For the record, my to-do list has been thrown out for today.
And I've been informed that nothing electronic is allowed in the theater except for the movie, so I'll have to post this and shut down. Scooby Dooby Doo, here we come!