Balloons have been relegated to the game area for months while new interests have taken over. A few weeks ago Hannah wanted to play with them some more, so she started back up.
Poodles, of course.
And swords. Those are the fastest and easiest.
Then dragonflies.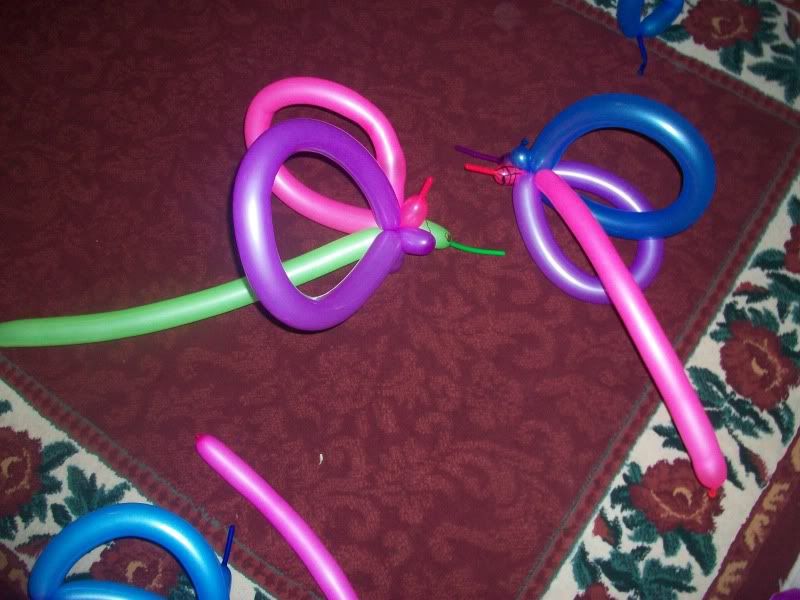 And fairy wands.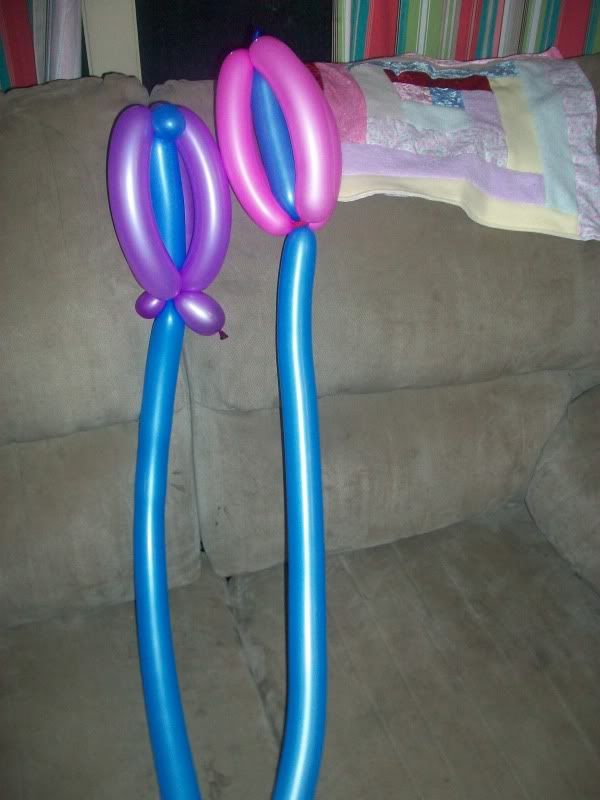 Then Ainsley got into it, but she was not going to stick with 'normal' balloon items. She made her father a sleeping hat.
(and insisted on him trying it out that night)
Then she made herself a sleeping hat.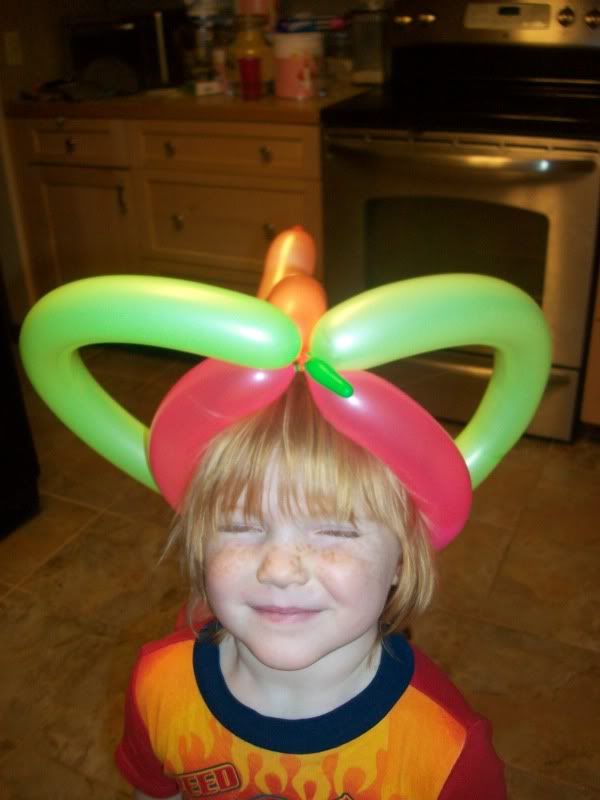 (and decided that it wasn't very useful)
But this ... this was the crowning achievement of the night. Ains and her daddy put together an entire warrior outfit. Helmet and all.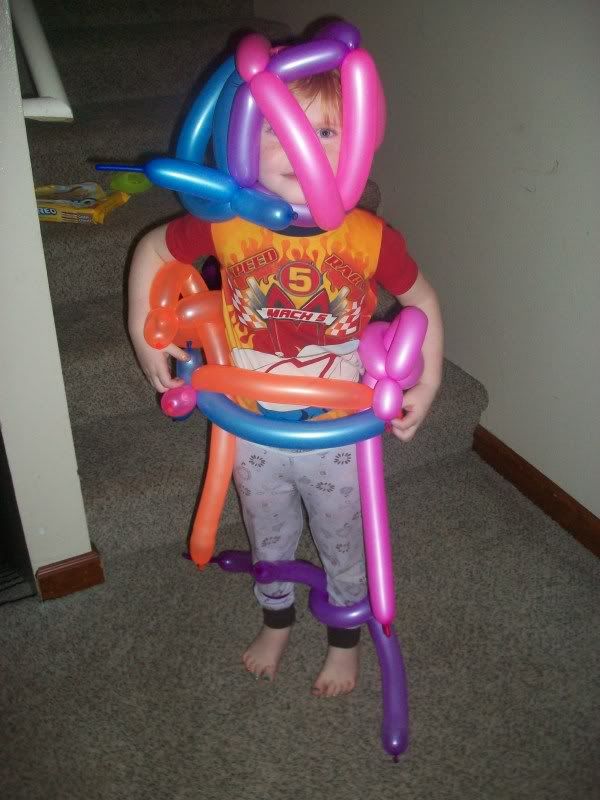 She designed it. The helmet *still* kills me.
She made her daddy an entire outfit too. She was the queen and he was her knight and she led him into several battles that night. Oh, how I wish those pictures had turned out.
Hannah was slow to the warrior party, but once she got involved, Ains let her be a knight also.