It is therefore only prudent when you protect yourself.
From flying game pieces.
Or unruly peas.
Or snow. Dangerous stuff, that.
Or little brothers.
He looks dangerous doesn't he?
Clay can be dangerous too.
And playing with matches.
Alright, she's got me there.
She's even gotten her brother in on it.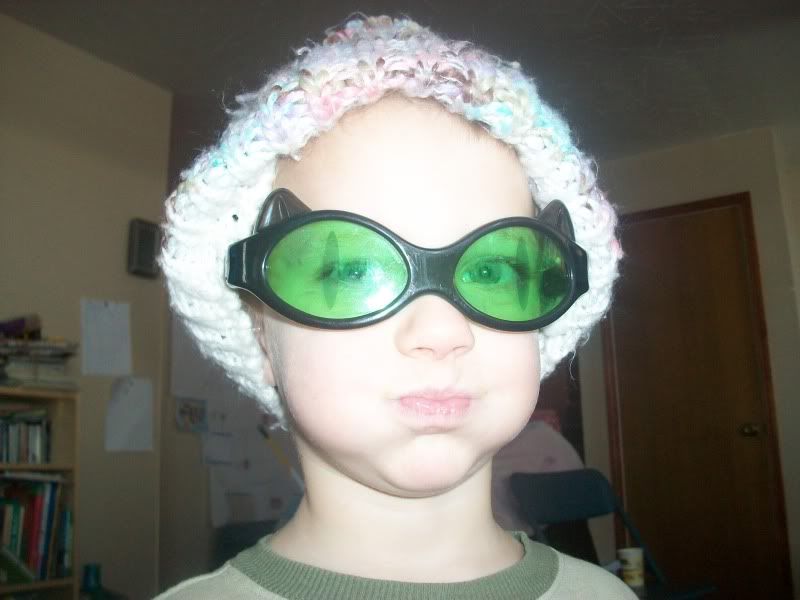 Though for him it may be more of a fashion statement.