Please. A holiday to celebrate love? That should have been Hannah's birthday. It's almost bigger than Christmas for her.
We've been working up to it for a week, making mailboxes,
making lots of little crafts.
Not nearly as many crafts as I had planned though. You see, Valentine's Day is so important that it can't be just one day. It has to be a week. So she took my craft ideas and recipe ideas and spread them out over the next week. A week filled with love - I'm not complaining.
I made foam lips and moustaches and stuck them on lollipops for the kids.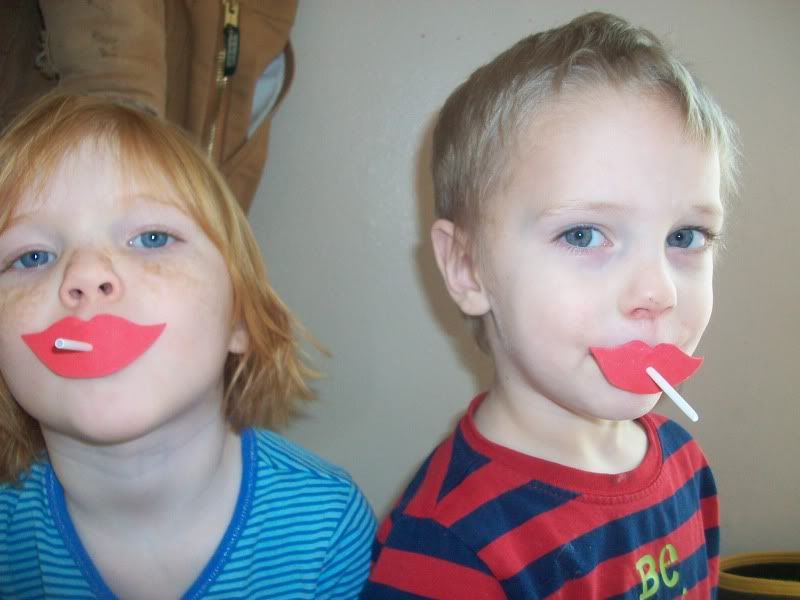 That was fun to find in the mailboxes first thing in the morning.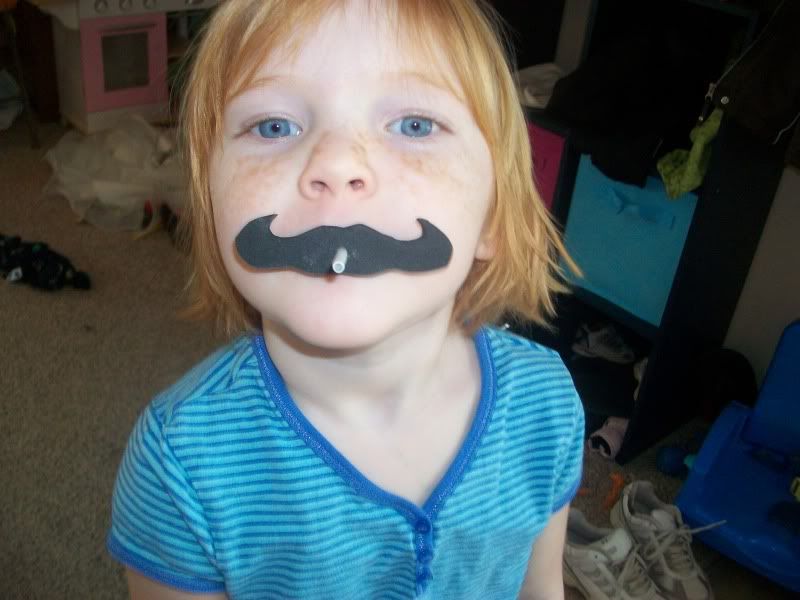 All day they were checking the flags on the boxes to see if they had any more mail. All day they were putting valentines in each other's boxes.
We
made stamps
for her to seal her Valentine's letters with. (You have to send the cards *on* Valentine's Day, she says, as they have more love in them that way.)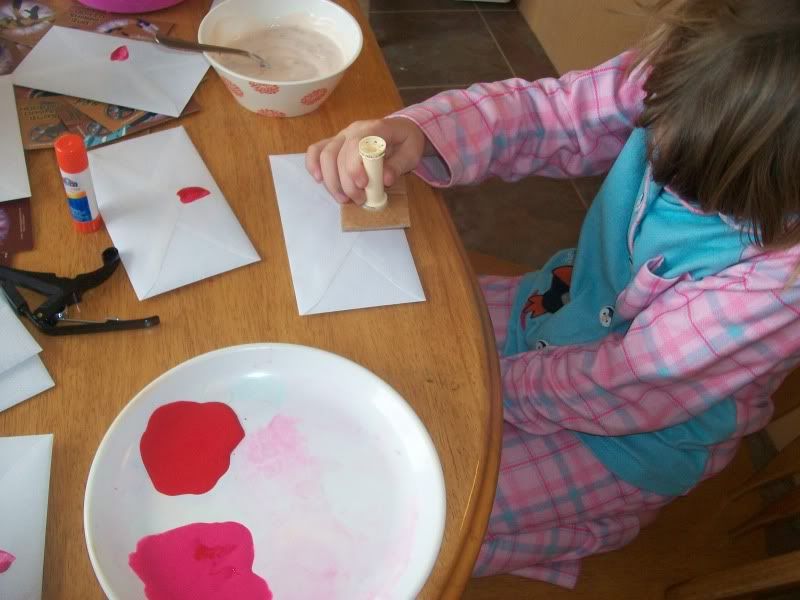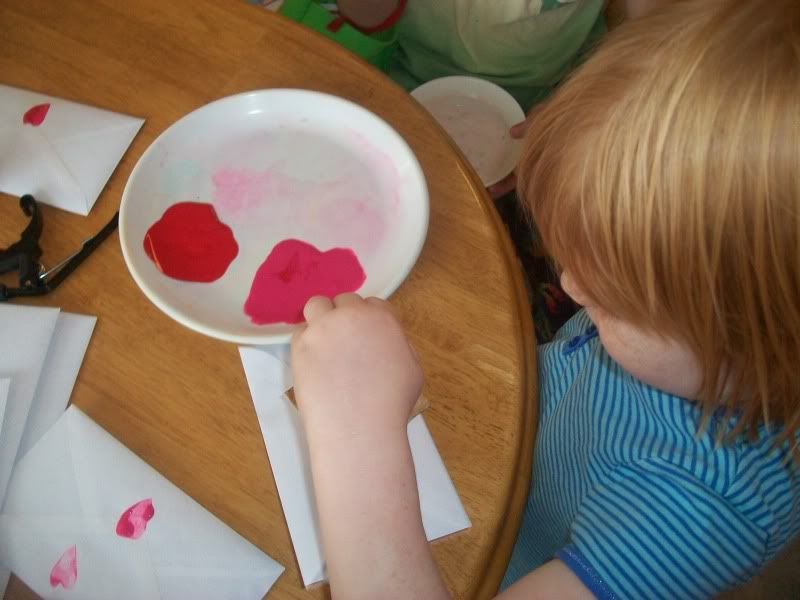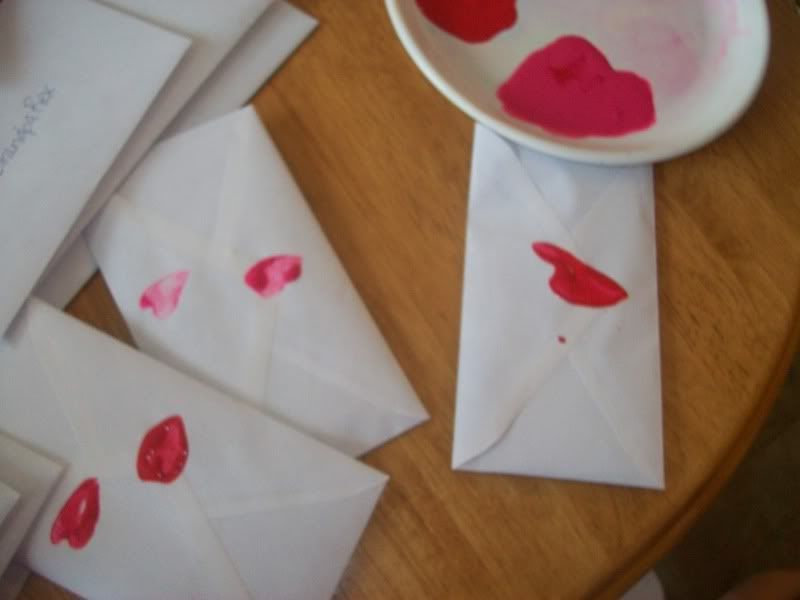 Then, though she didn't want to do the next day's project that day, she went through the ribbon she wanted to use for it and exclaimed over it and sorted it in ten different ways and then built a tower with it. Then she took pictures and asked me to share them on the blog.
Picture by Hannah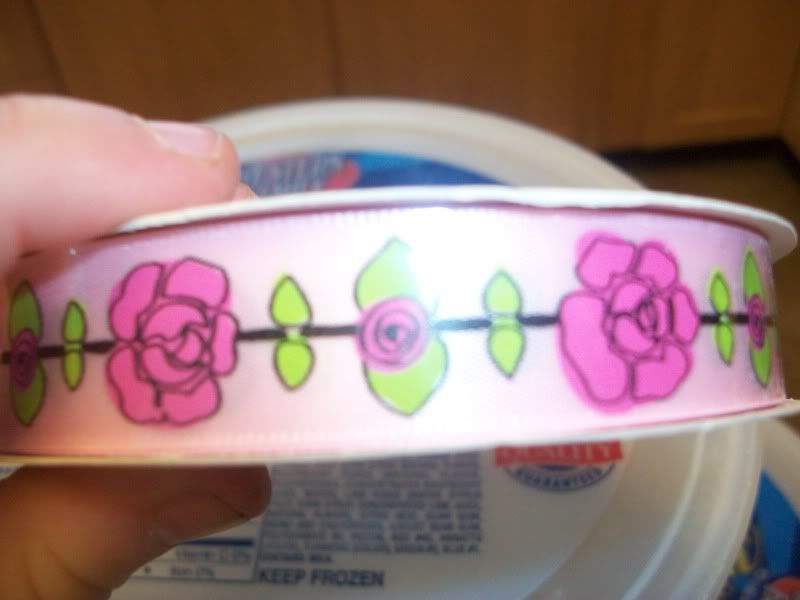 Picture by Hannah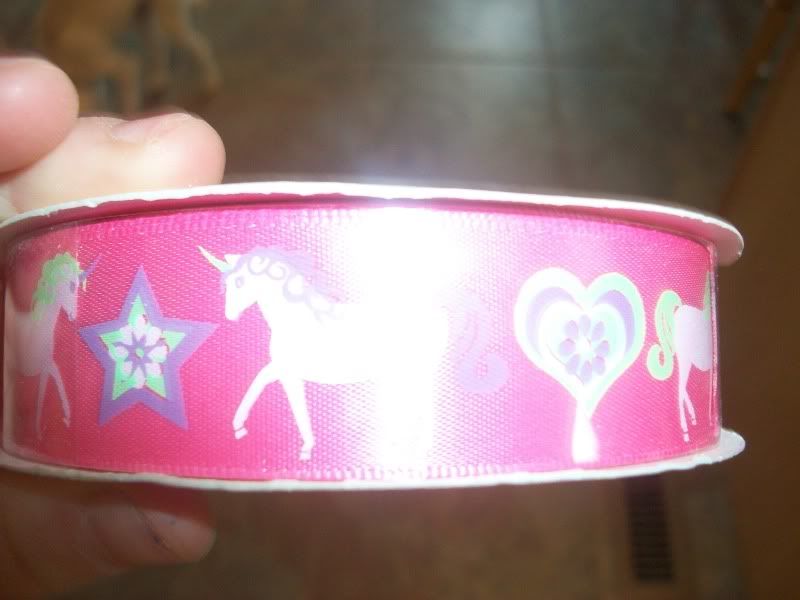 Picture by Hannah
Flowers from Daddy.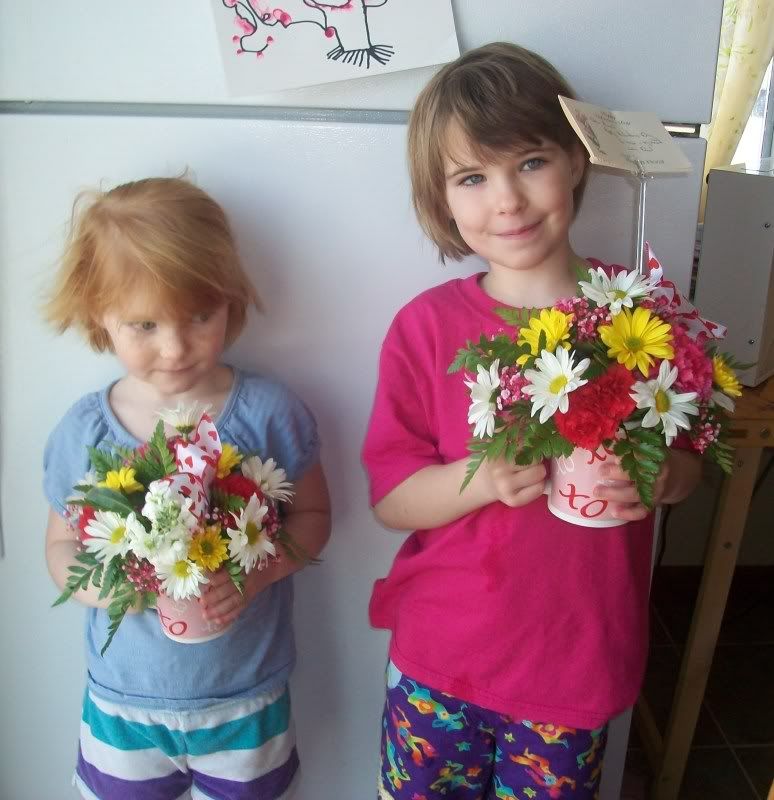 The rest of the day was spent on a mix of Valentine's day and normal day stuff.
Tractor pulls.
The ever-present art store on the stairs.
Microscope time.
Diego - on dvd and on the computer. My son loves Diego right now.
Hannah teaching violin class.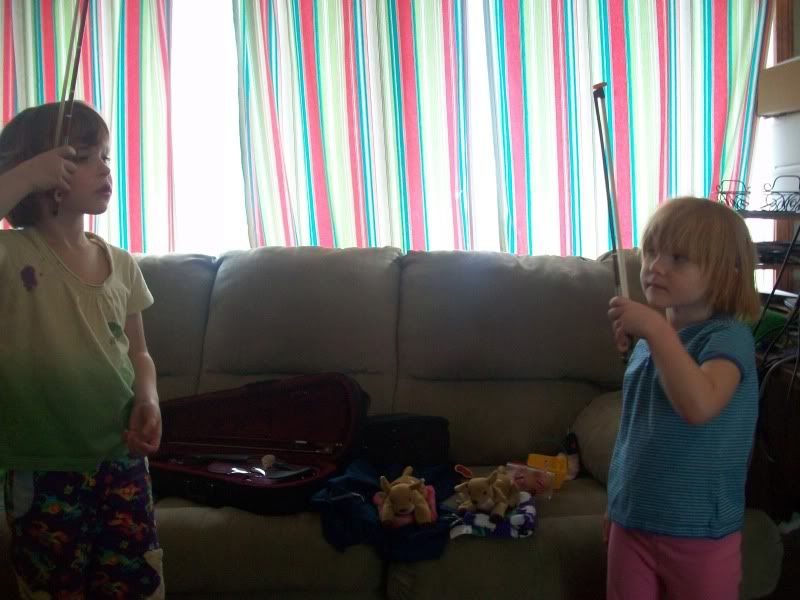 Reading.
Picking out fabric for library bags.
Cuddling by the heater.
Farm chores.
Going to Coldstone Creamery for their Valentine's special - free ice-cream for the kids, $1.50 ice cream for the adults. Yum.
Picking up a heart-shaped pizza for $6 - who doesn't love V-day specials?
Letting the kids dream at the pet store.
Then home to eat and go to bed.
Or not.
More Valentines made for everybody. Daddy gave them his.
An experiment about how useful opposable thumbs are.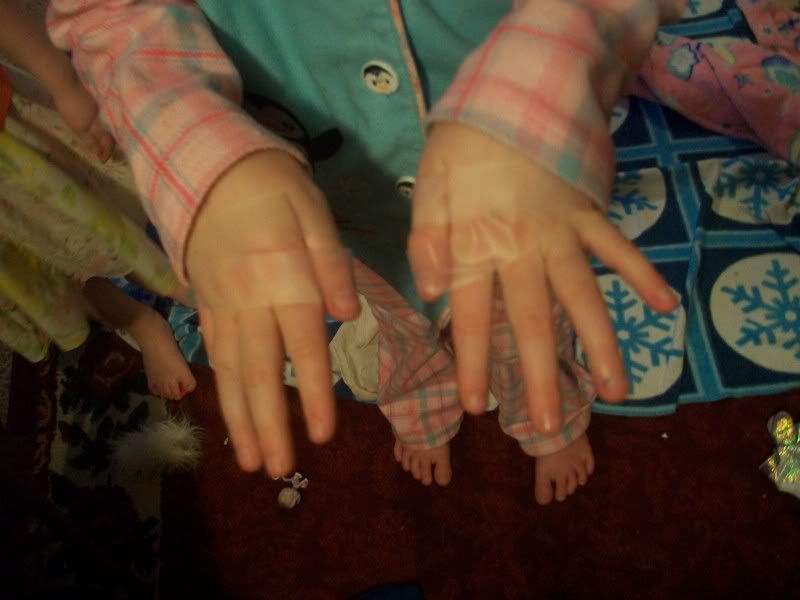 Very useful.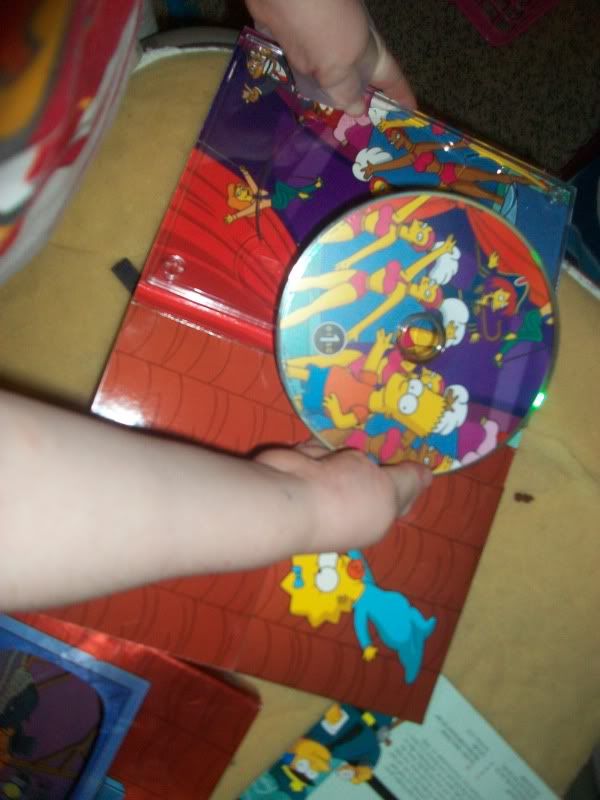 More reading.
Bed, finally.
Yes!
It was a love-filled day.