About 8 months ago now, we were having an 'off' day. You know those days when every. single. person in the family is just ... off? Snarling, squabbling, all because you're just ... cranky.
So Matt had the brilliant idea of taking us bowling - the kids first time. It really was inspired. It was such a hit that we go about once a month now. Ains in particular *loves* it. She even has her special designated 'bowling socks' that she has to wear when we go.
This last weekend, we went again. Too much winter blah. It worked its magic again.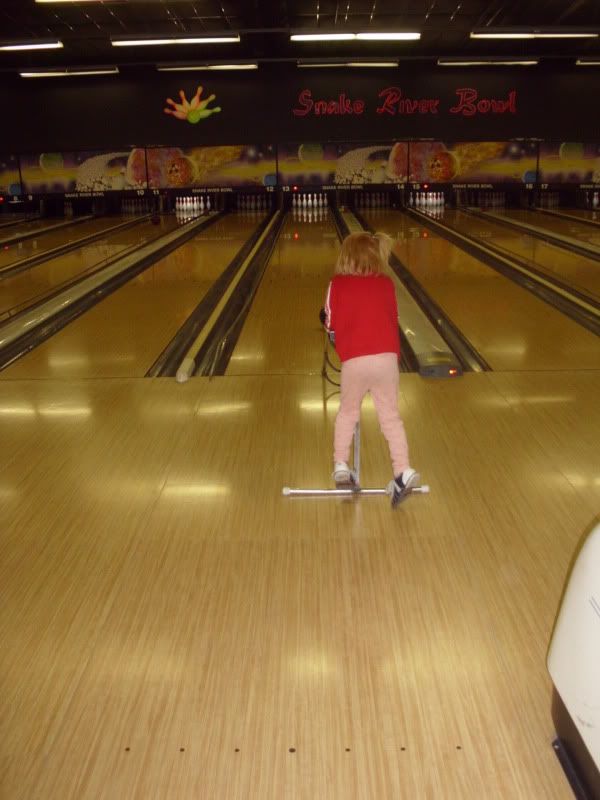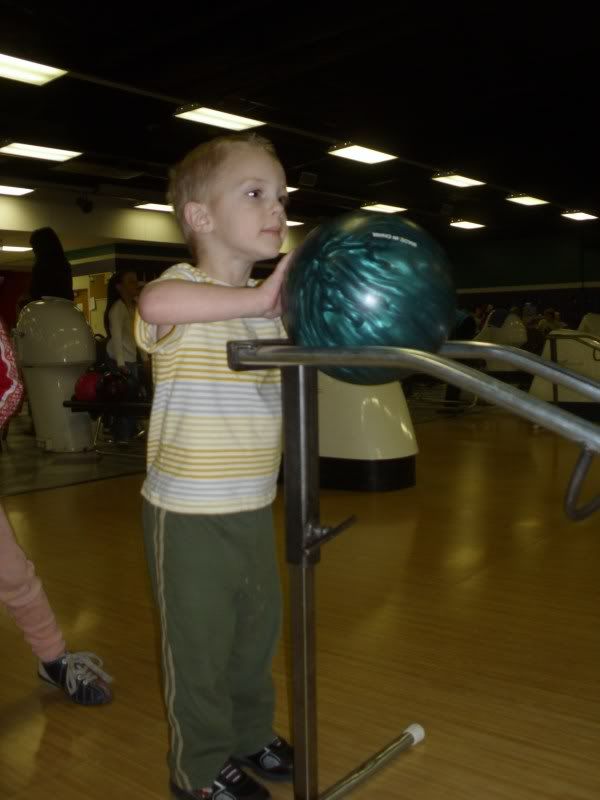 But I'd like to say one thing.
She needs to stop growing up.
Look how old she looks!
And him.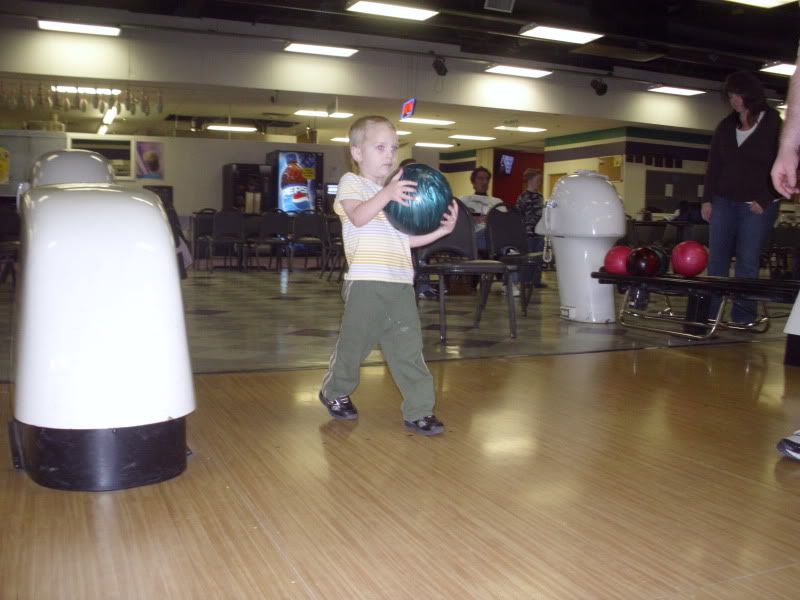 Carrying around a 6 pound ball like it's nothing. STOP GROWING UP!
And HER!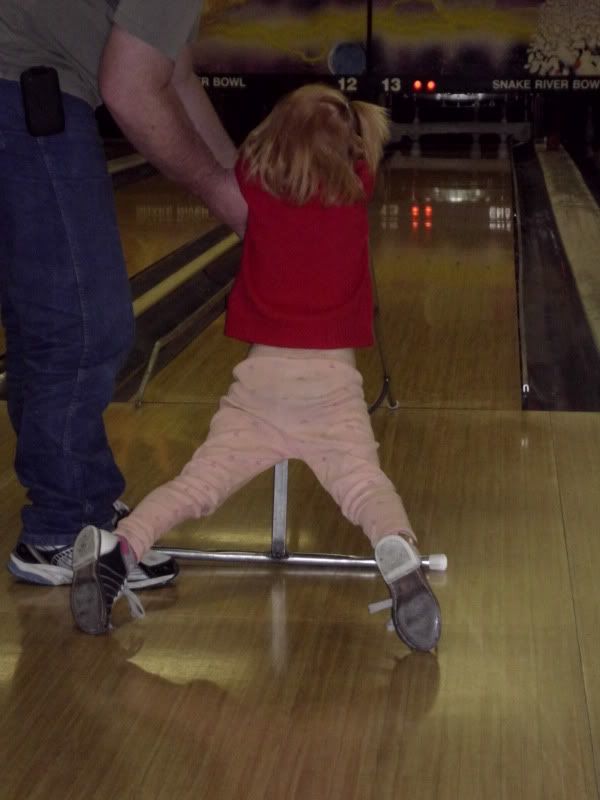 Oh. Never mind. She's good.