If you're around Hannah for very long, you know that she *loves* Hawaii. It's one of her main obsessions. Hawaii and Style. Those are her two main obsessions. Well, Hawaii and Style and Superheroes. Those are her three main obsessions.
Let me start over.
The girl loves Hawaii.
We still don't know where she originally heard about it, where she got the idea that it is this beautiful place equivalent to heaven, but she did, and the past two years have seen lots of talk and learning about Hawaii.
Today she decided to make Hawaii in our kitchen. She ran into a problem. She's frequently made Hawaii in our bathroom which is easy - there's a bathtub there for the ocean. She had no such option in the kitchen. Well, there was the sink, but she didn't think of it and I didn't suggest it. I would have had to do the dishes.
She came up with another option.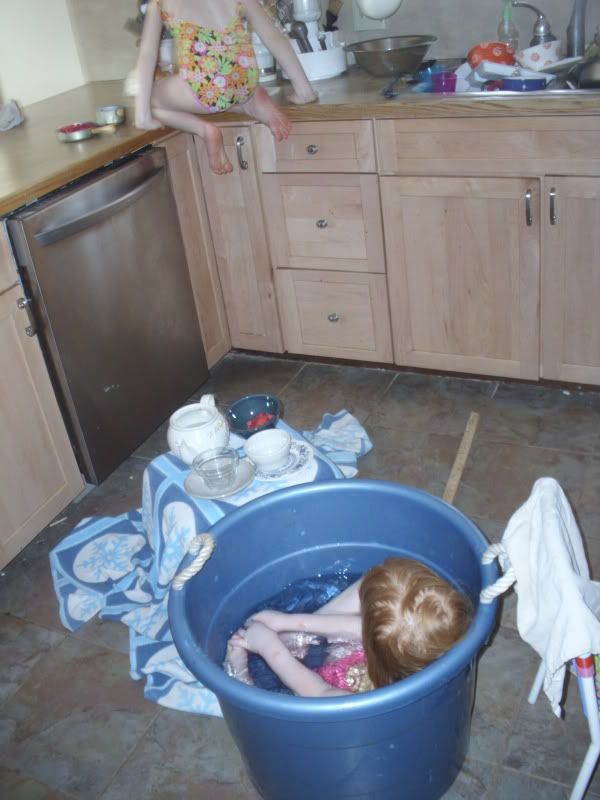 The stuffed animal bucket.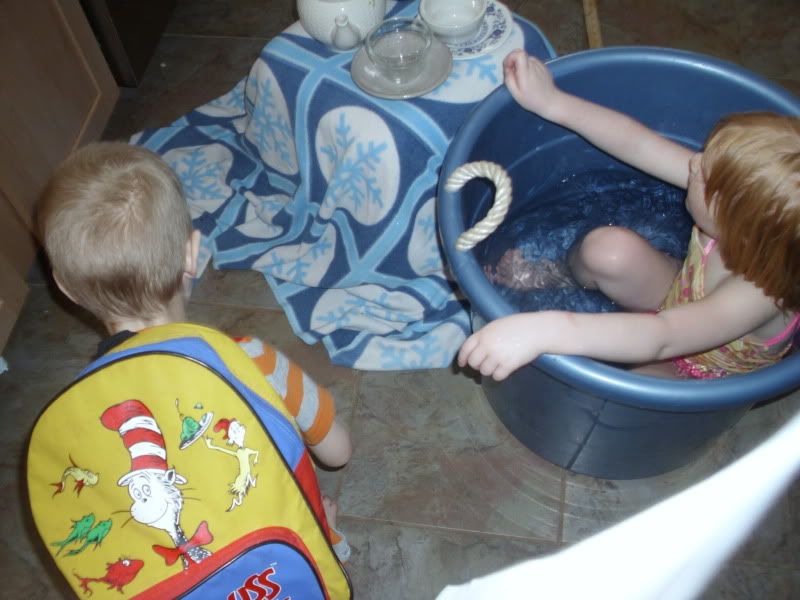 It's funny how much work kids will do when they're focused on a goal. She and Ains hauled a lot of water to that tub, getting it just the right temperature.
She was Ains' waitress.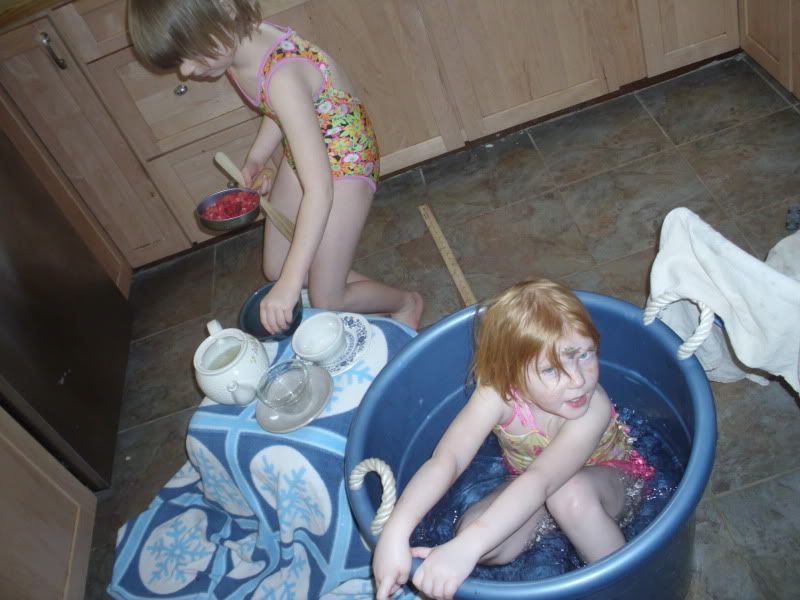 Then she got tired of being the waitress.