Well, 'right this minute' TWO HOURS AGO which is how long it took my computer to upload the picture. *grumble grumble*
Two girls hard at work at their 'style desks'.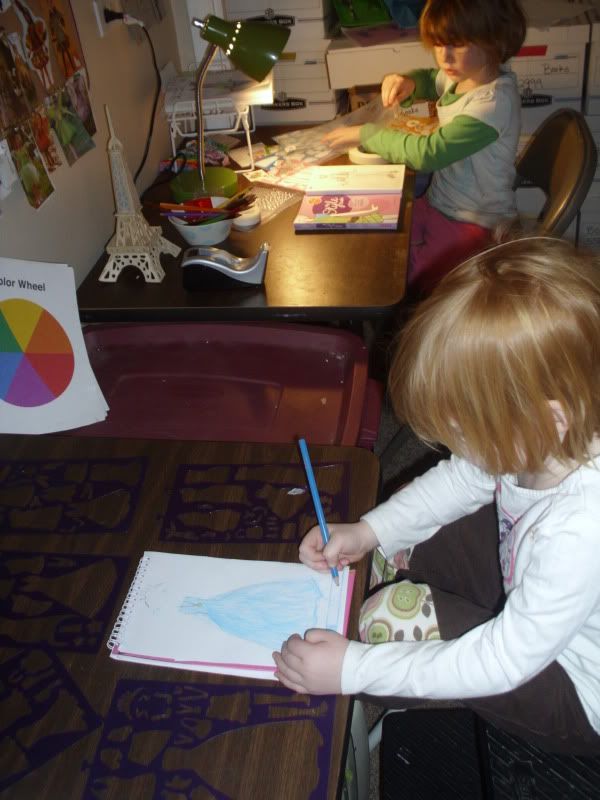 Gray was sound asleep at the time and I was not about to chance waking him up with a picture.
Nu-uh.
No way.
Not going to happen.