It takes months to kick winter out. It won't be until mid-May that we are truly into summer weather for good. It's taking its toll on my oldest this year. We have had to stay inside all day, every day except for goat-milking and she's having a hard time with it. The wind is just too. strong. here when it blows.
So we find things to do. Lots of games - Connect 4. Guess Who. Gardenopoly.
Jump in the jump house.
Destroy the play room.
Go through the pattern books and match them up with fabric.
Work at the style table.
Sit in the sun coming in the window.
Dress-up.
I worked in the kitchen a lot.
So did Ainsley.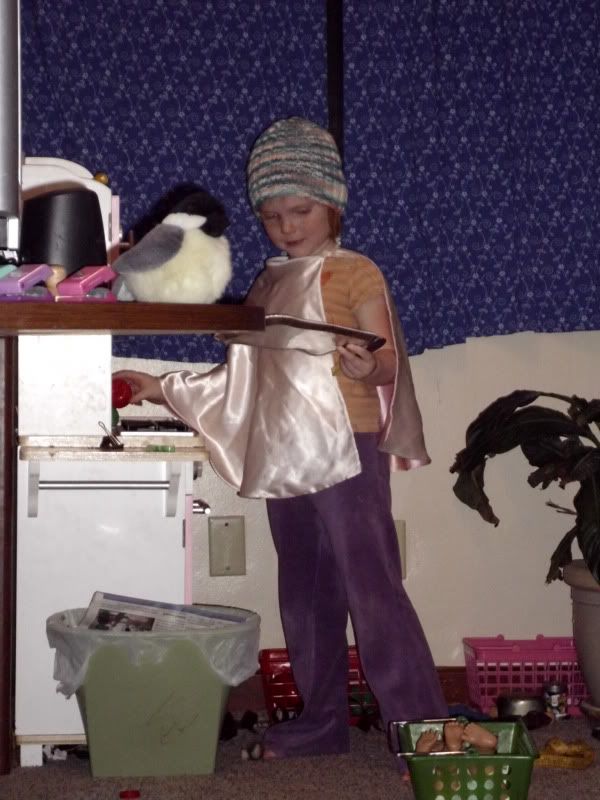 Found hidden stuff.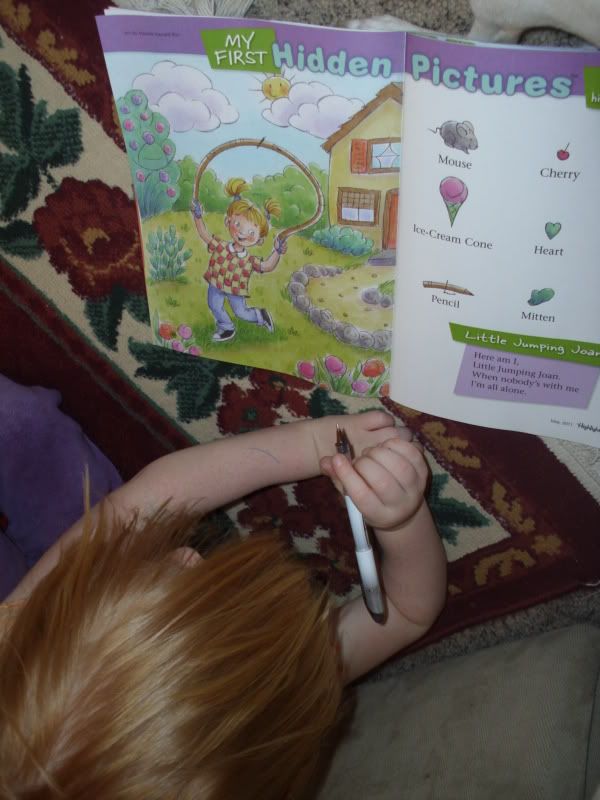 We made it through. We'll see what today holds.