We were stuck inside for some of the afternoon today as the wind howled, so Hannah made a restaurant. 'Boutique Restaurant'. I love projects like these because they take so much energy and concentration and time as she makes menus and plans and sets up tables and makes food. Then is the actual restaurant when we get the food. Yum.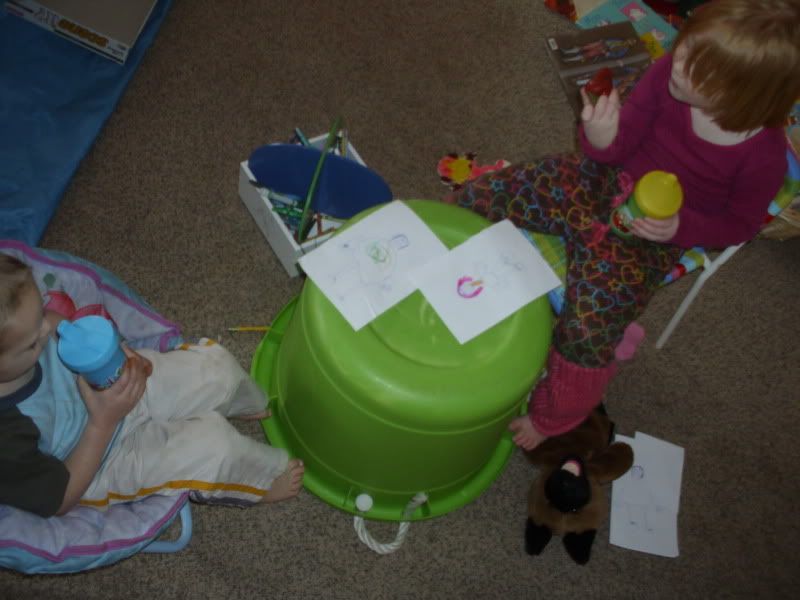 This time, she took it to a new level. She drew coloring pictures and had crayons ready in case any kids came to her restaurant. They did, and they appreciated the effort.
She also had puppets ready if coloring bored them.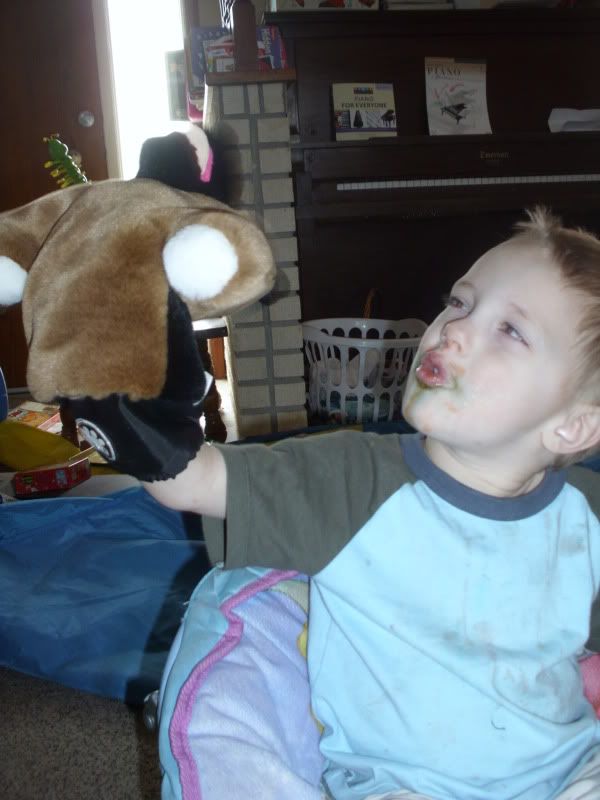 Ignore his face and shirt mess. He ordered three popsicles. She was a very attentive waitress.
I want to show you her dessert menu. This is the front.
Apparently, she's warning you about what will happen should you order from it.
It wasn't an empty warning. I ordered 'a bowl of chocolate ice cream'. This is what I got.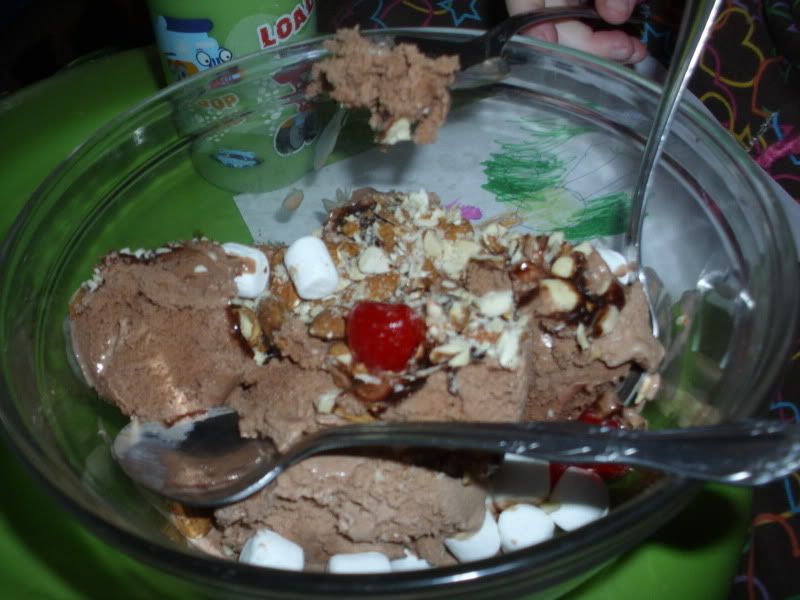 As you can see, I then ordered a few more spoons. Then I ordered the waitress to sit down and help us finish it.
I'll be going to that restaurant again. And taking more people to share my dessert with.