So excited about this. One of my friends started up a new website she named
The Art Garden
that has art lessons on it. She puts up at least two new videos each week for each lesson, one for the parents and one for the kids. This last week was about the artist
Matisse
(here is the
parent's video
and here is the
kid's video
).
My kids watched the video but quickly diverged from drawing shapes to asking random questions (Hannah) and drawing dragons (Ainsley). They weren't really drawn to any of his artwork that she showed, so we googled him and they really dug a few of his pieces that we found online like
this one
,
this one
,
this one
, ooh, and
this one
too!
They weren't sure that it would be fun to make, though. I told them I really wanted to do this and have them do it with me, so would they humor me? Pleeeeaaase? They did.
Once we got started, they had a lot of fun.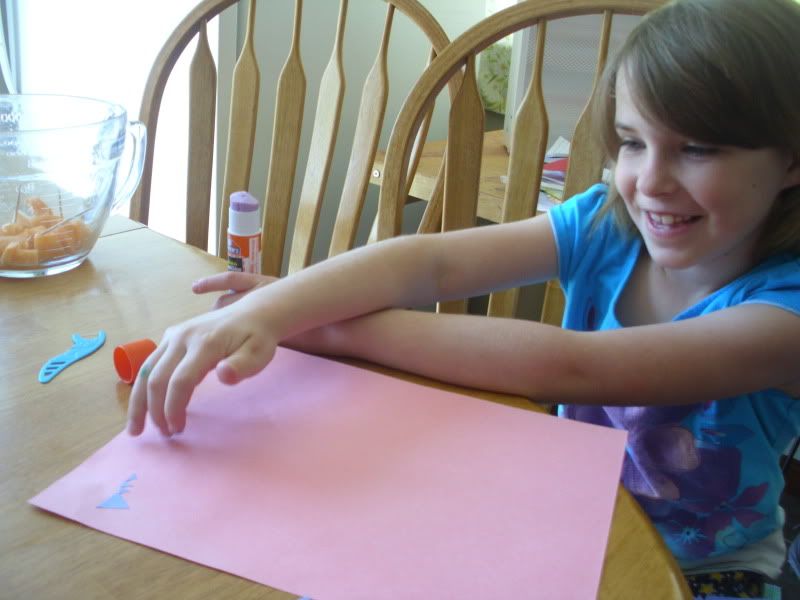 Ainsley's favorite one she made was this one -
Hannah only made one - but she was very meticulous with that one.
Then she said "You know, that teacher lady said that Matisse would do art as big as he was! Can we do that?" In true Hannah fashion, she'd been listening to the video while she was asking random questions. She kept peppering me with facts about Matisse that the 'teacher lady' had said during the video.
So we rolled out some paper and taped it up and they went to town again, this time with a much bigger canvas.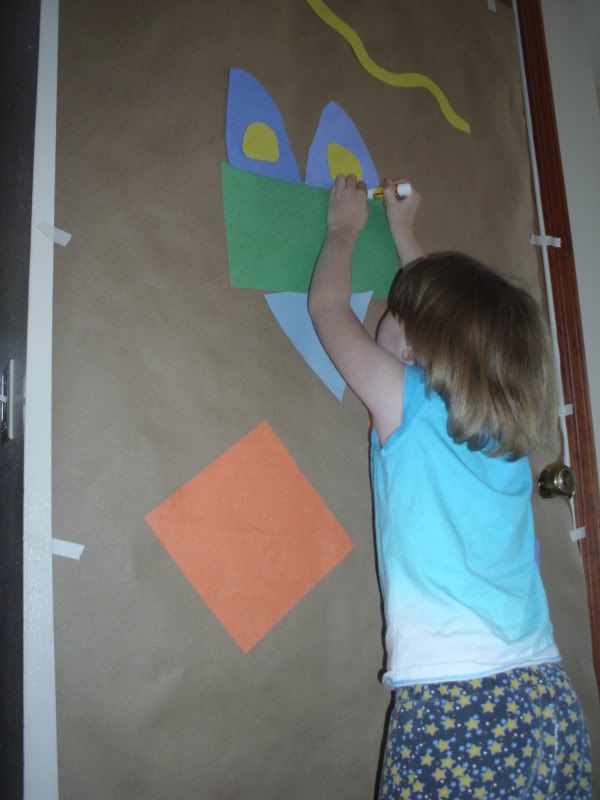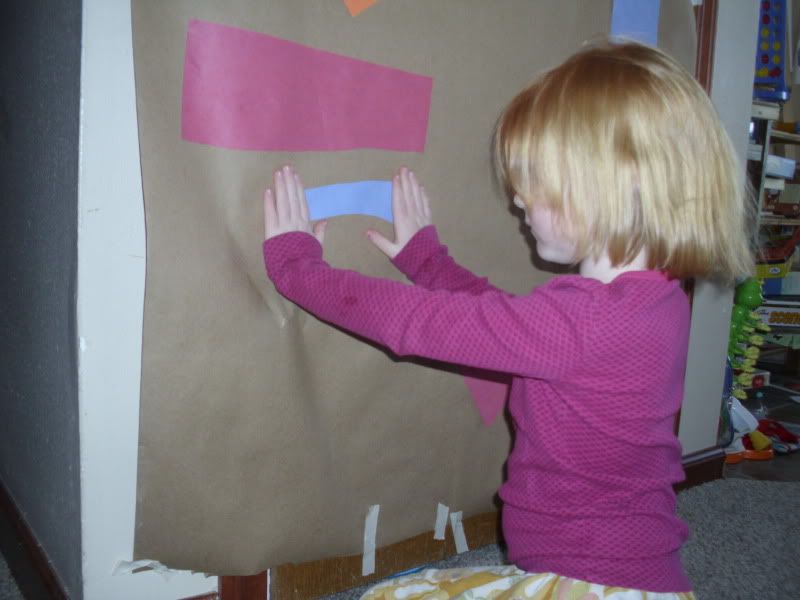 Gray woke up from his nap right before they were done and got in on the action. Then he decided
Mystery Garden
was more fun and brought it over to play with me while they finished.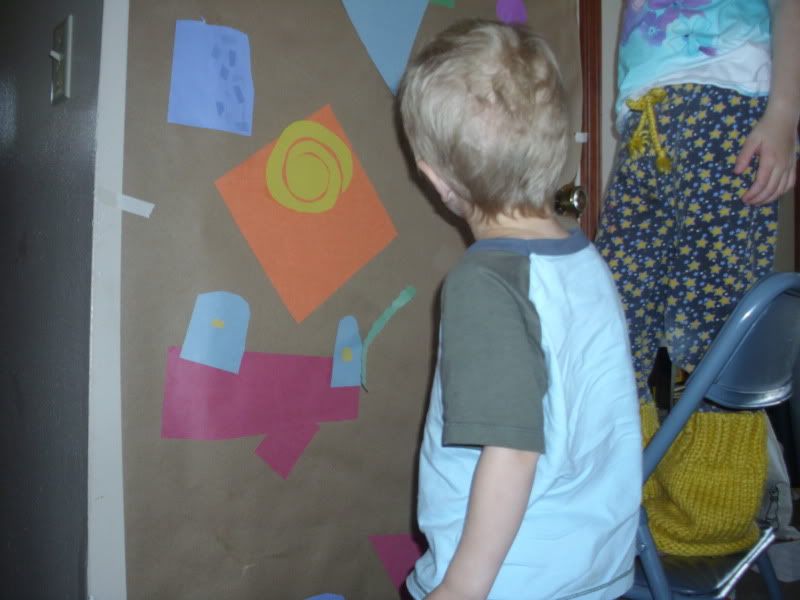 I loved how this one turned out.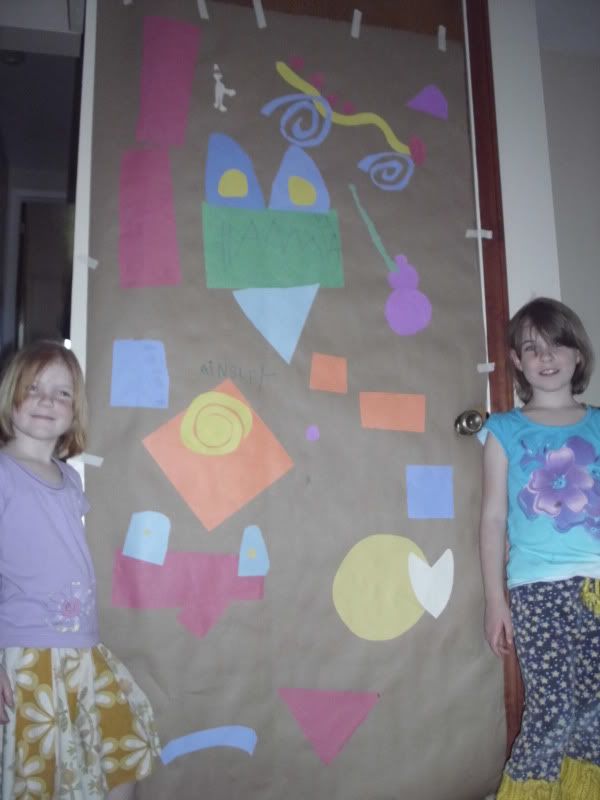 Especially the little shapes that were random placements that ended up making cool designs.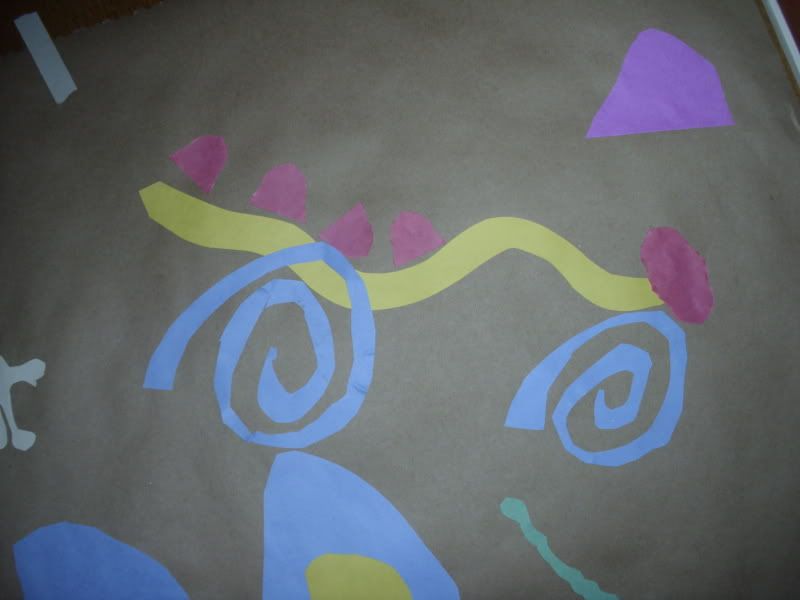 They each signed it in big letters. They thought that was pretty cool.
This week on The Art Garden website is 'Animals and Art'. I haven't looked at the videos yet because I wanted to get Matisse done. I just knew that as soon as the kids got started they would enjoy it, and they did.
Also, she has a private Facebook group you can join and have your kids submit their artwork for other kids to look at and comment on. Hannah has *loved* doing that. Let me know if you join - I would love to see your kids art!