Ainsley making lots of 'specialty sundaes'.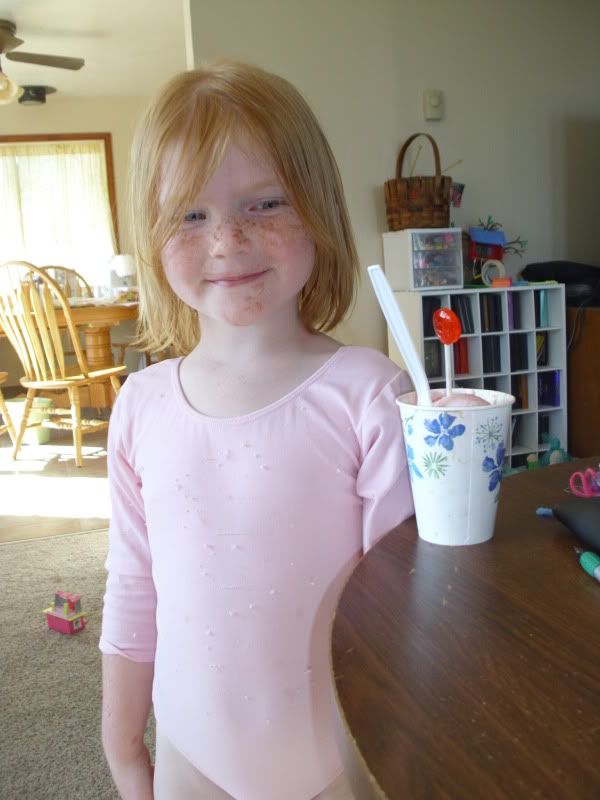 This. Every time I look down.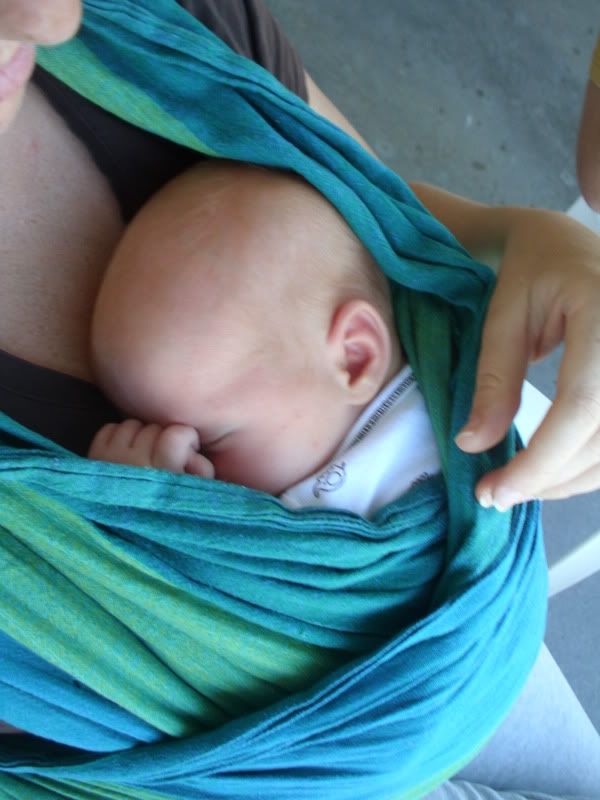 Girls who are getting crazy comfortable in the water.
Their father's beat-up boots when he's sitting beside me watching their lessons.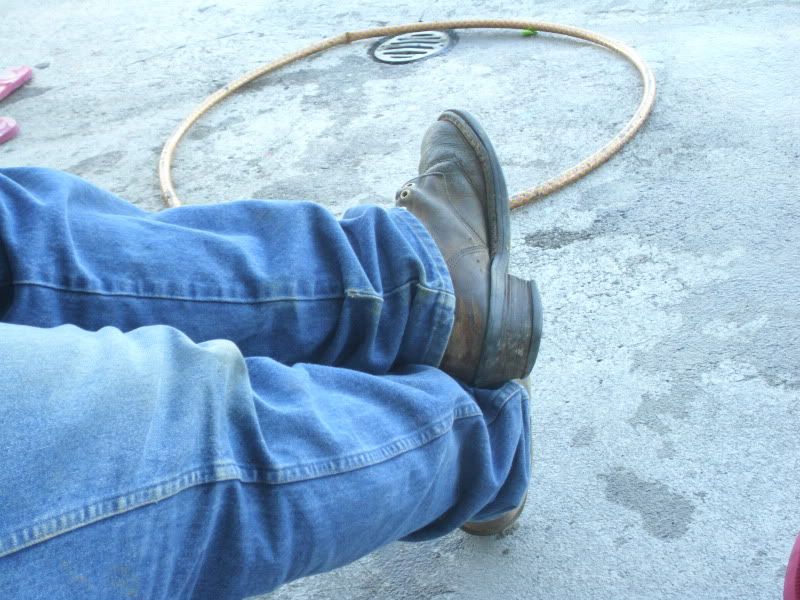 Don't know why that makes me smile, but it does.
All three older kids chancing into one shot at the park.
And all four getting into one shot at home.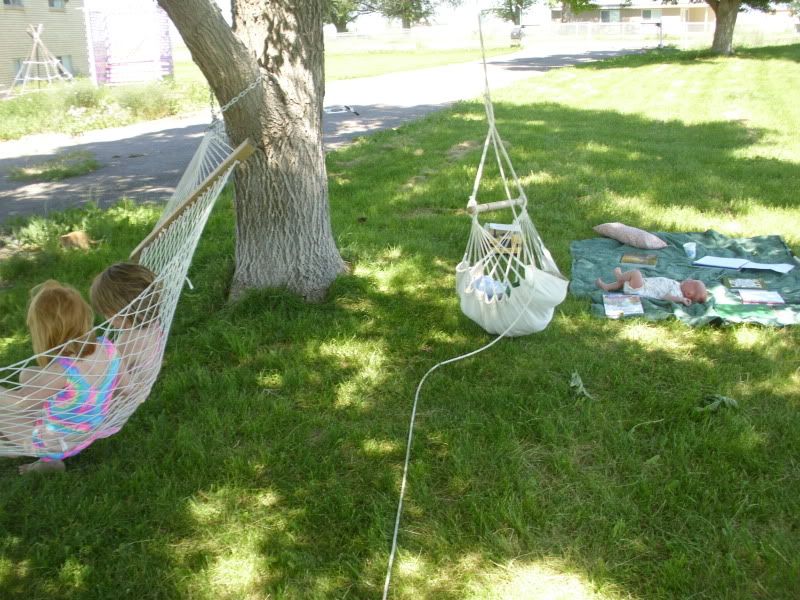 This again. I'm addicted. He's so sweet all cuddled up in there.
Beats the heck out of carrying a heavy car seat around.
Hannah working really hard at getting better with her violin.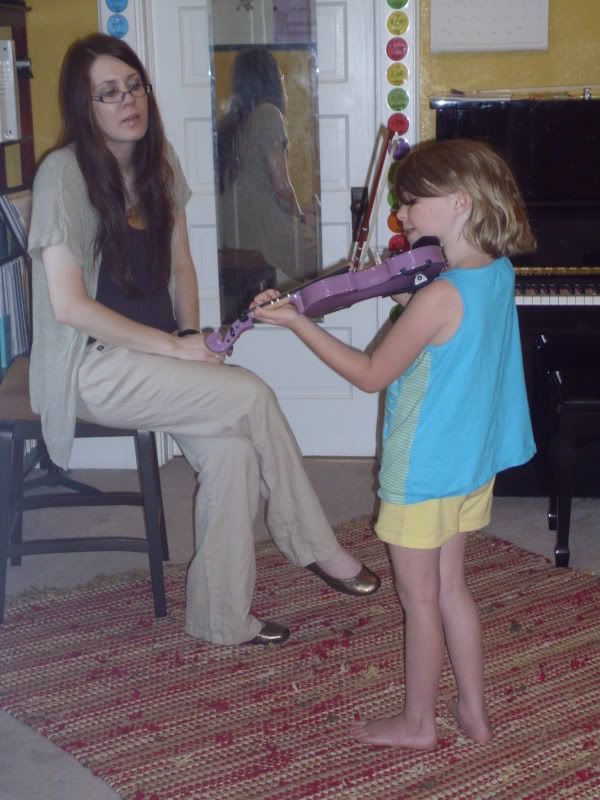 And her amazing teacher - that makes me smile too.
Happy, huggy kid.
Bags packed for our reunion this weekend.
They've been sitting there since Monday morning.
Barn swallow nests.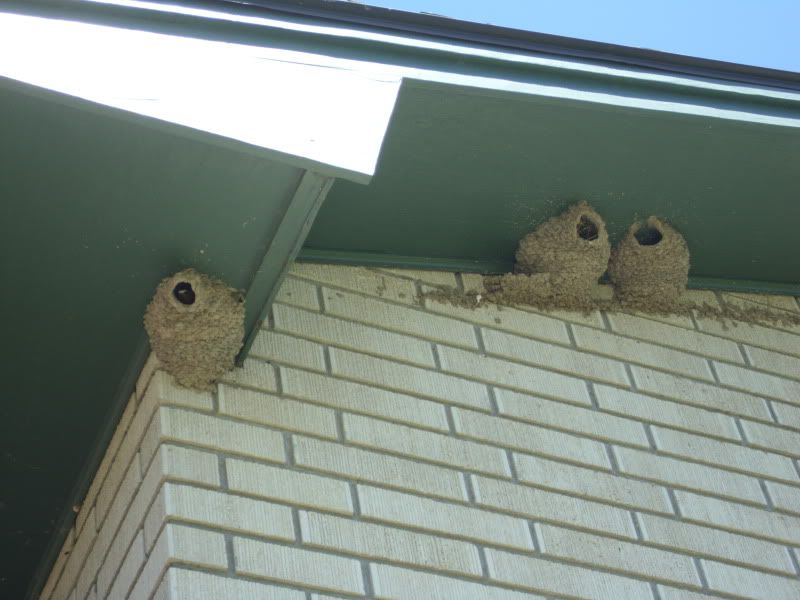 There's even one peeking at you if you look really close.
A kid who is embracing summer with everything he's got - except for clothes.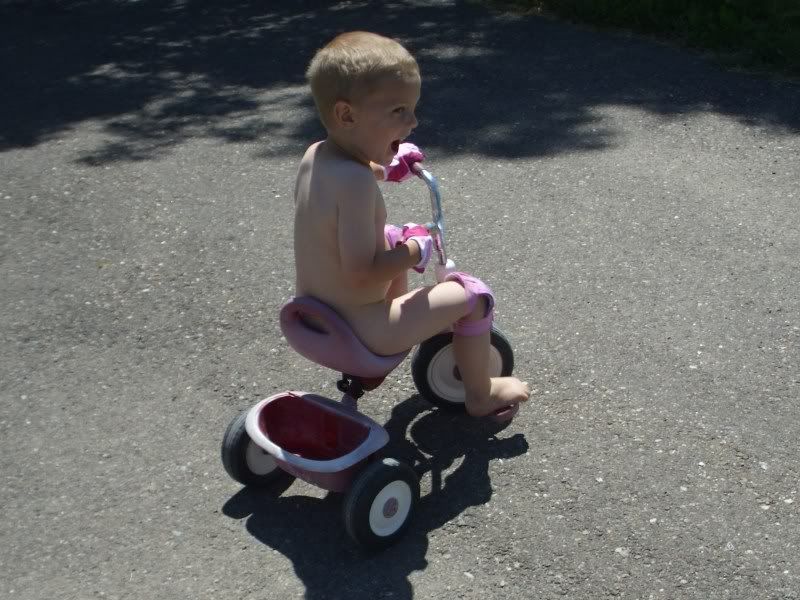 At least he's wearing knee pads - I'd hate for his knees to get skinned up.
What's not making me smile?
Sleep deprivation that makes for a cranky mommy. But that seems to be going away a bit at a time as Zander gets more used to his body.
Wind. But that's nothing new.
Poorly written skirt pattern. Boo. Hiss.