So, you know, lots of pictures, not much talk.
But first, I put up another
sewing post here
.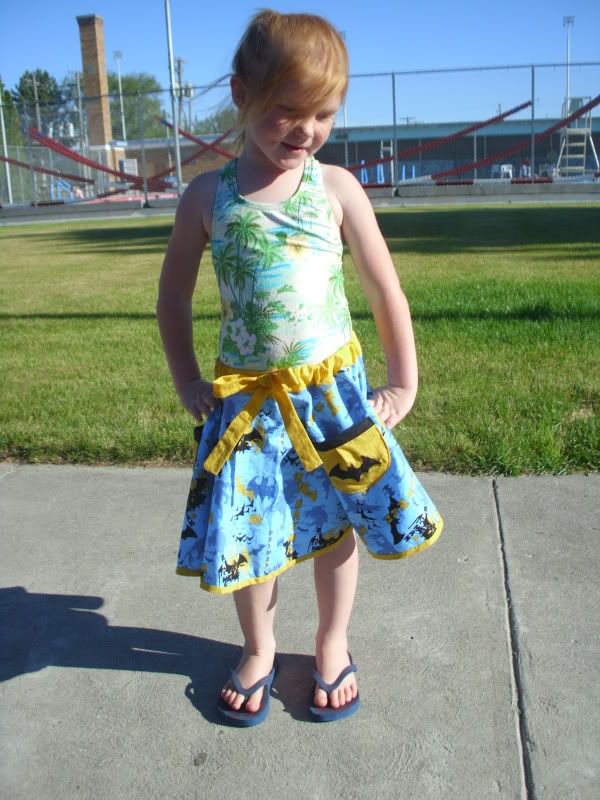 Lots of fun over the last few weeks.
Cousin fun.
Jammin' with a favorite aunt.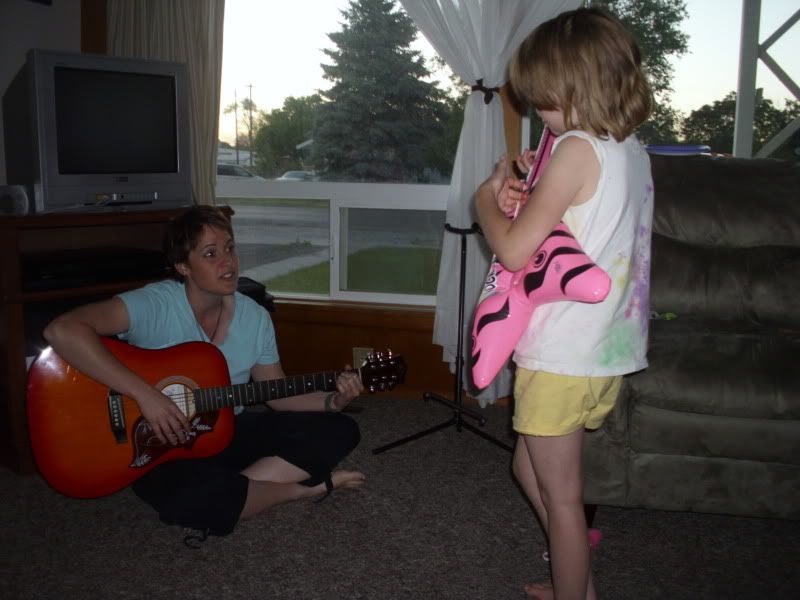 Breaking out the baby hammock. Glad I hadn't found a new home for it yet.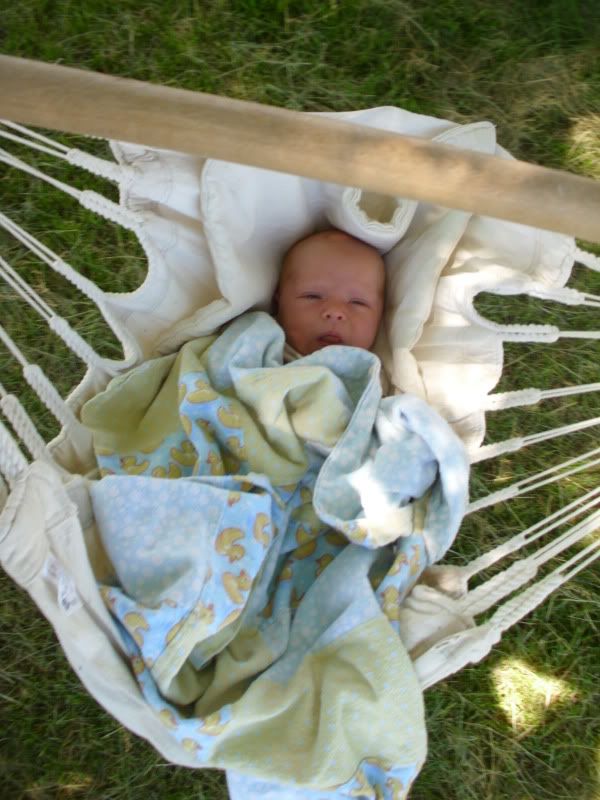 The kids breaking in our big hammock for this year. Finally. Spring and summer have arrived at once.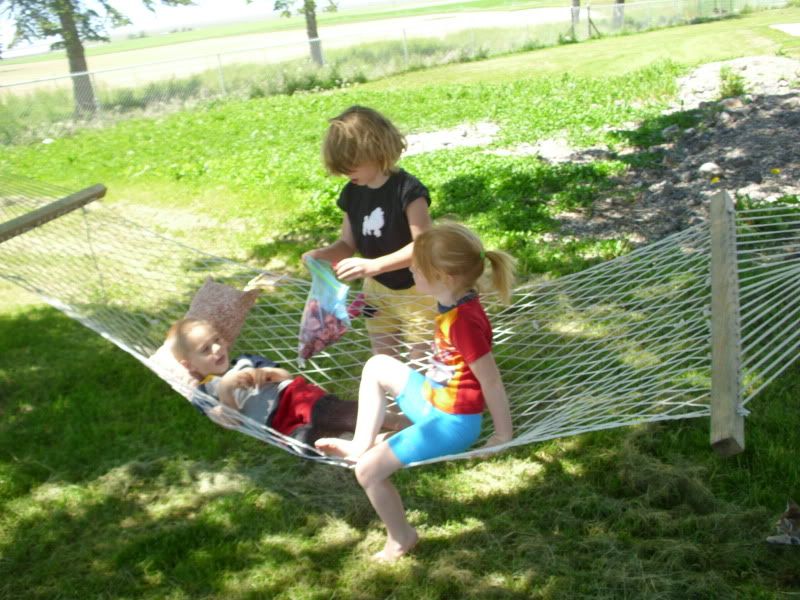 Naptime cuddling. She's my favorite child.
When I was loading the kids into the truck for swimming lessons, I asked Ains 'What is that hanging from your purse?' "Oh," says she, "It's just my lunch."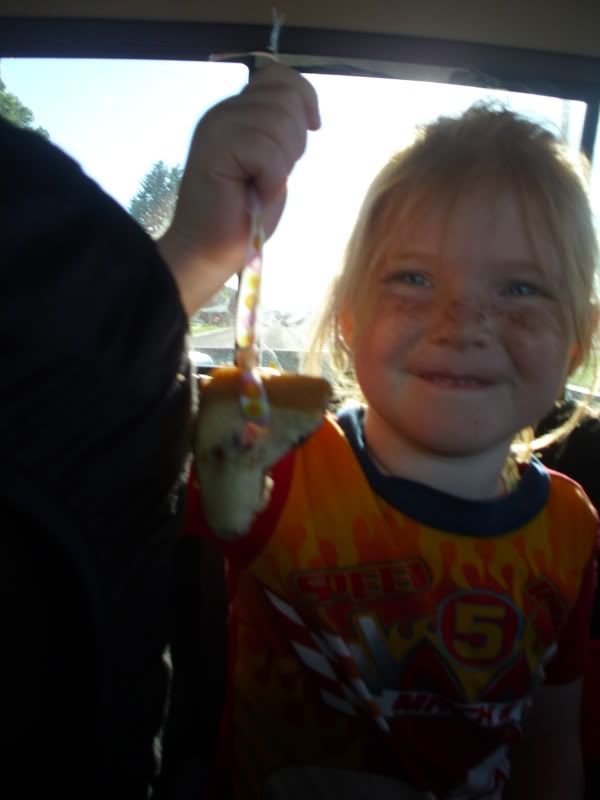 "My lunch on a rope." Peanut butter sandwich on a rope. Nice. She's my favorite child.
Brownie making.
He's definitely my favorite child.
No, wait.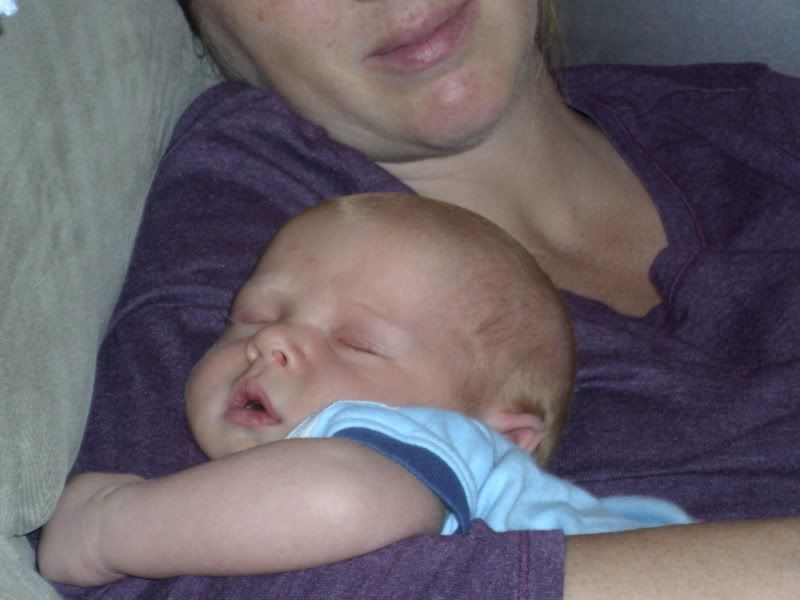 Yum. He's my favorite child.
*sigh* I can't decide. I'll put that on hold for another 60 years or so.
But she's my favorite niece.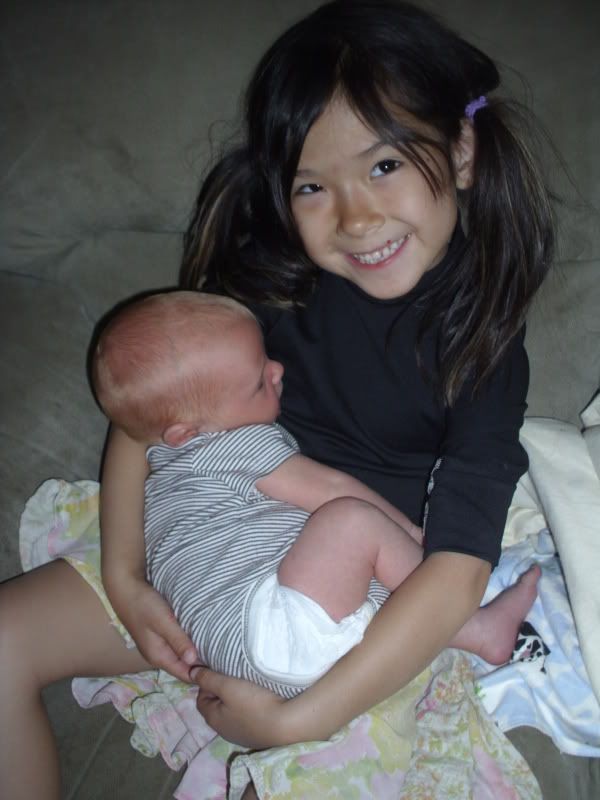 Just kidding. But she is awfully cute. And she looooves to hold Zander.
Hannah with her namesake.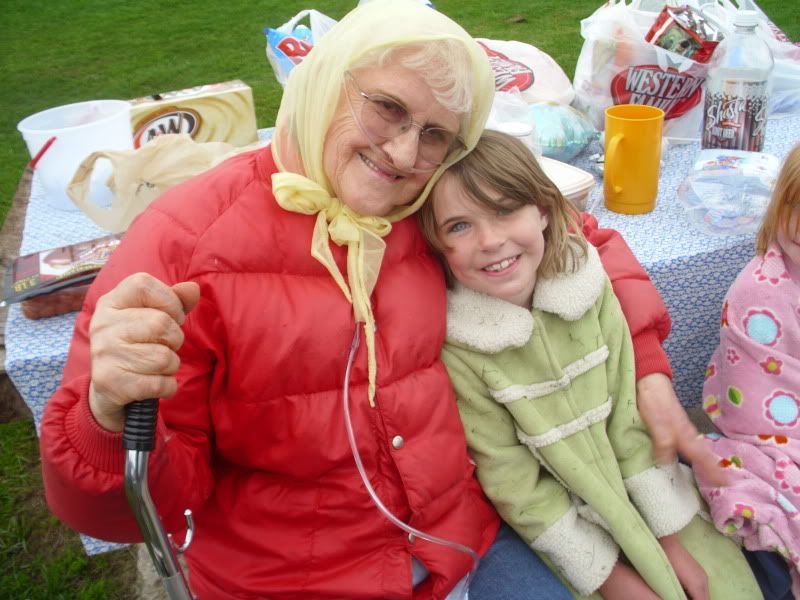 Or is Hannah the namesake since Hannah is named after her? Yeah, I think that's right. Hmm.
Grayson learning to use the microwave.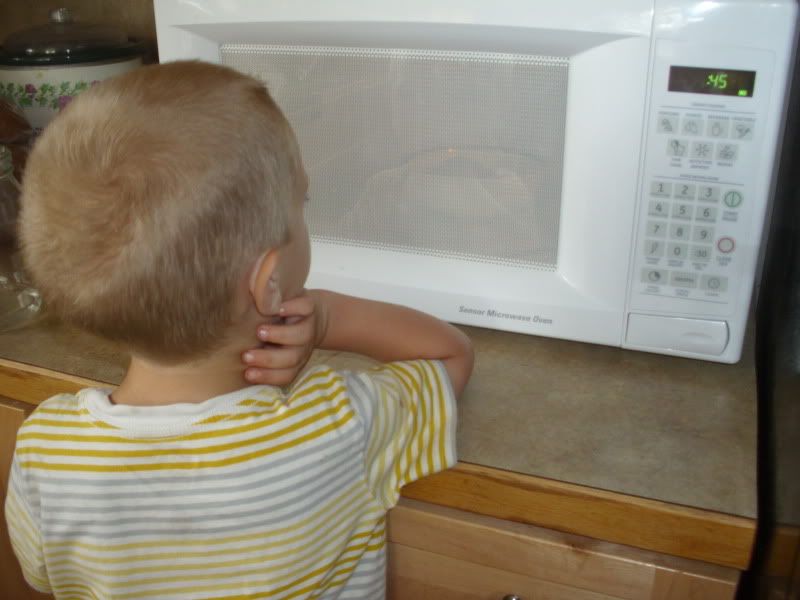 He burned (not literally) through my stash of frozen sweet potato biscuits.
Ains playing with her
Kachooz
.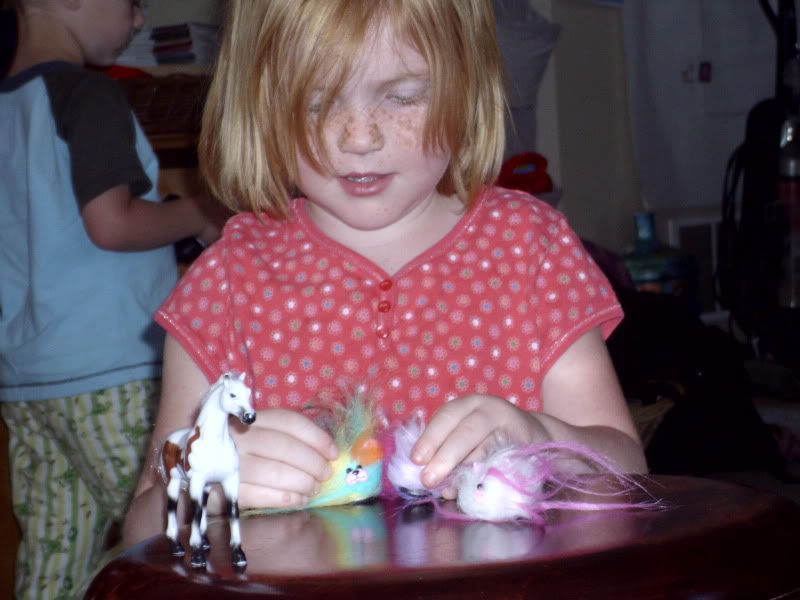 Have you seen these? Heaven help me, the fuzzy little things are everywhere!
Four generations. That's a lot of livin' right there.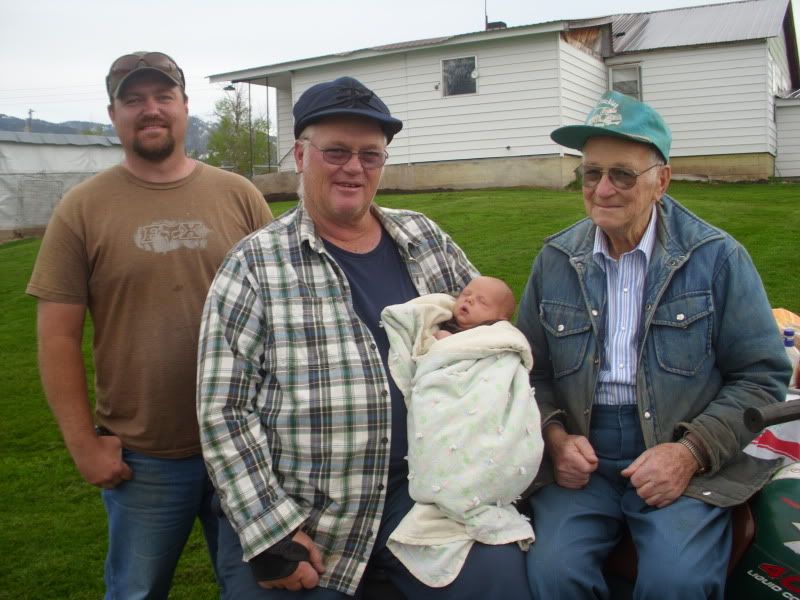 And three LaDells. How many LaDells does the world need? We may have the market cornered, actually.
Ah, yes. The bacon dinner that Hannah made.
Bacon, spinach, and tomato pasta (sooo good). Bacon and spinach deviled eggs (divine). Bacon wrapped around spinach wrapped around cottage cheese (the girls ate the bacon and handed the spinach and cottage cheese to their dad). Watermelon. All planned and made by Hannah with me acting as the sous chef/safety inspector. Delicious dinner.
But then again, it
was
bacon and spinach. Hard not to be delicious.
At least she didn't find a way to mix bacon with the watermelon.