It's been a busy week. I can't believe that in four hours my baby will have been with us for a week.
We've all been getting to know him in our own way. Cautious poking.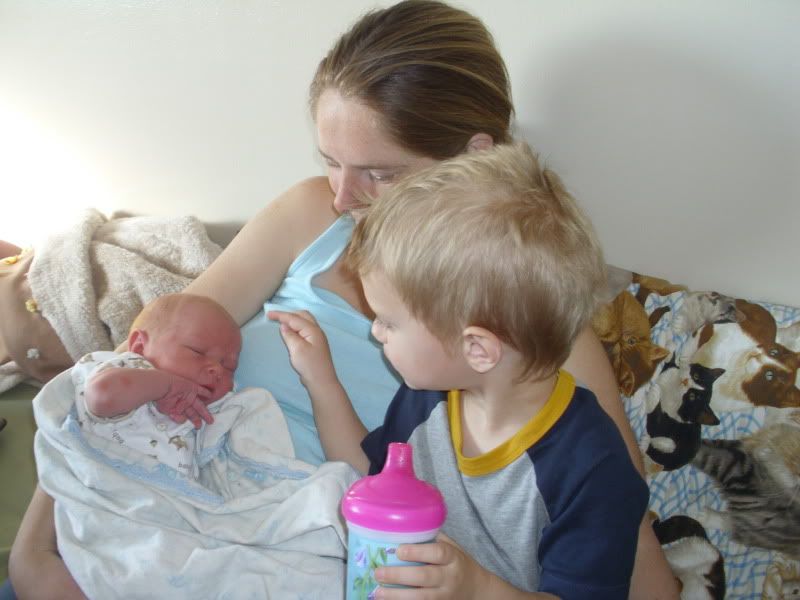 Caretaking.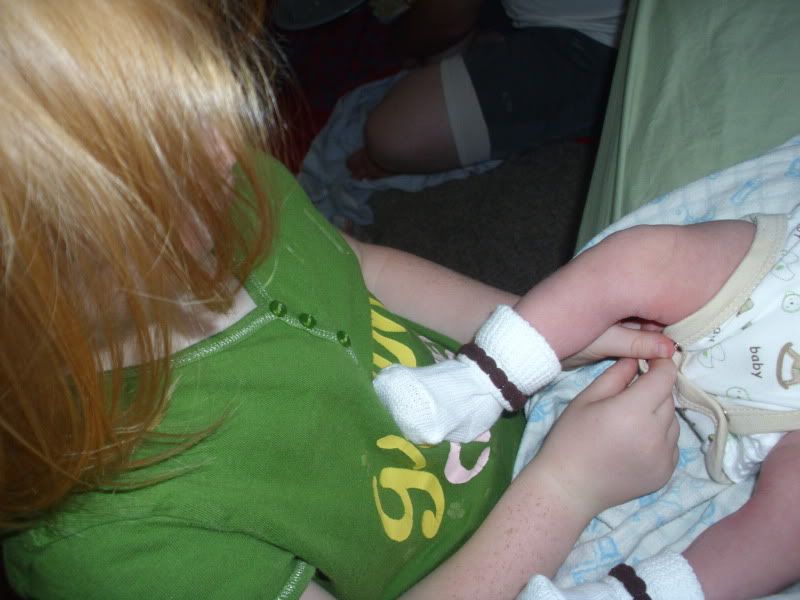 Mothering.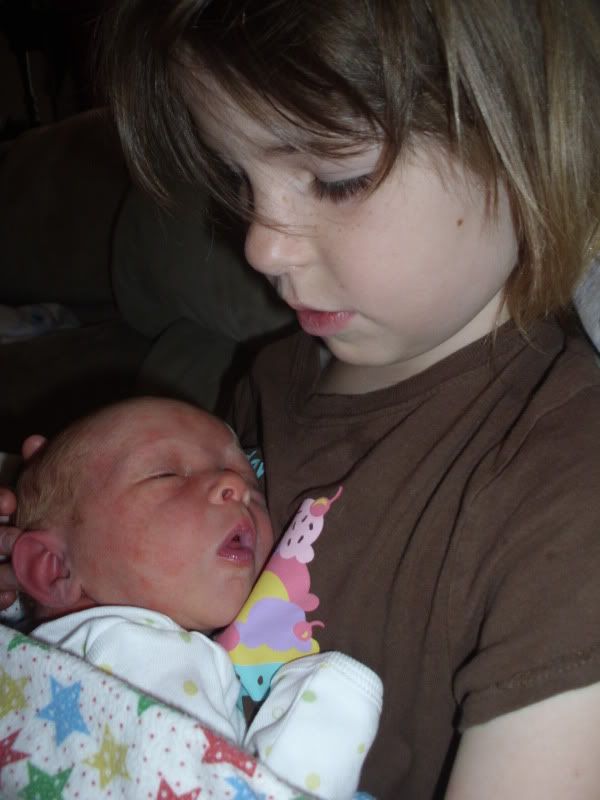 He's staring into his Daddy's eyes a lot and looking for him when he hears his voice.
I'm staring at him a lot, nursing a lot, sleeping a little.
The kids had Daddy home for the first few days and got their first camping trip on the lawn this year.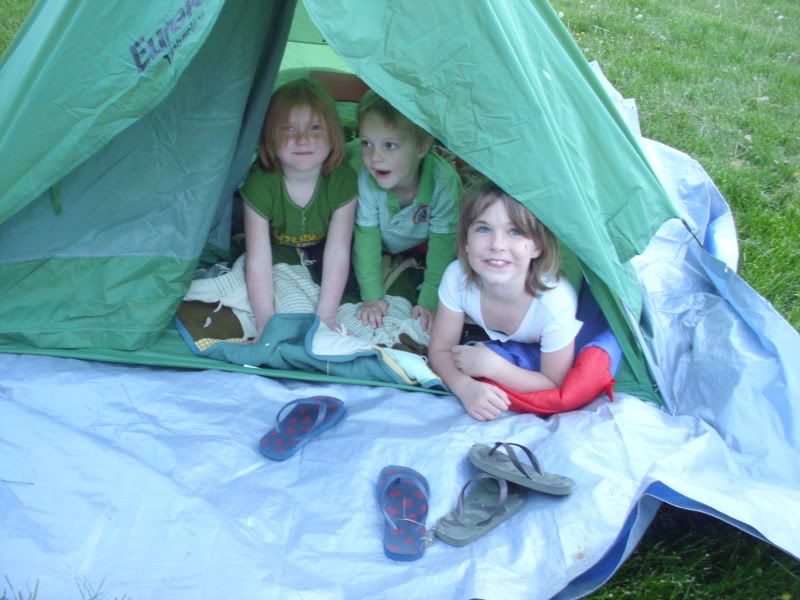 We've had amazing friends bring us dinner all week - what a blessing that's been.
Hundreds of pictures have been taken.
Because ... because babies are irresistible when they're sleeping.
We've spent a lot of time cuddled on the couch watching Batman. Gray even has his own Batman dance he does now when he hears the theme music. And I know more about Batman than I did a week ago - which is actually saying something since Batman and Company are such a big part of our lives.
And look at what happens when Mommy is nursing or holding a sleeping baby -
She gets to eat cookies right off of the cooling rack - why get a plate dirty? Oh, right. The crumbs.
We've been playing a lot more games this week also because I'm so sedentary. While playing Qwirkle the other day, this was my view to my left ...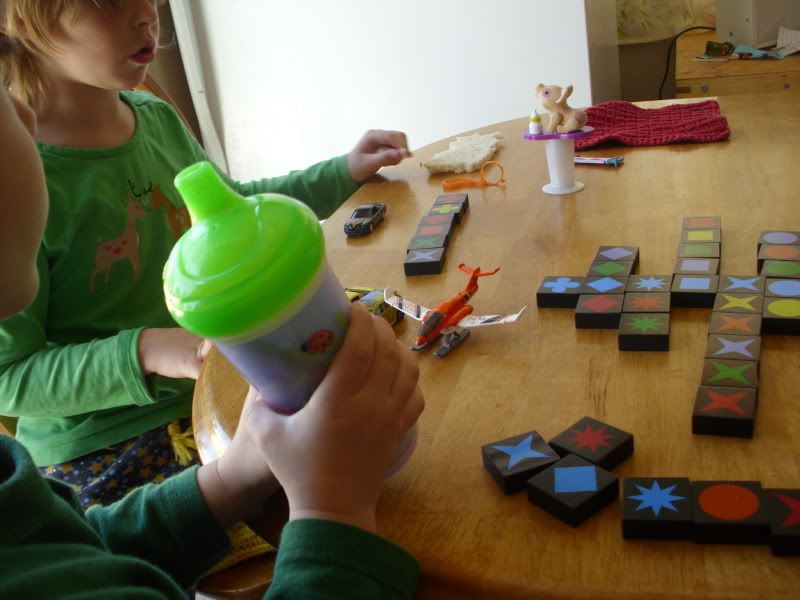 and to my right.
And on the nice days, when the kids are wanting to be outside I can sit on a bean bag on the porch with either Zander, or, if he's ok with being put down for his nap, with my laptop, and have the kids come up to talk to me or cuddle or yell at me to watch what they can do.
And then I take more pictures of a sleeping baby.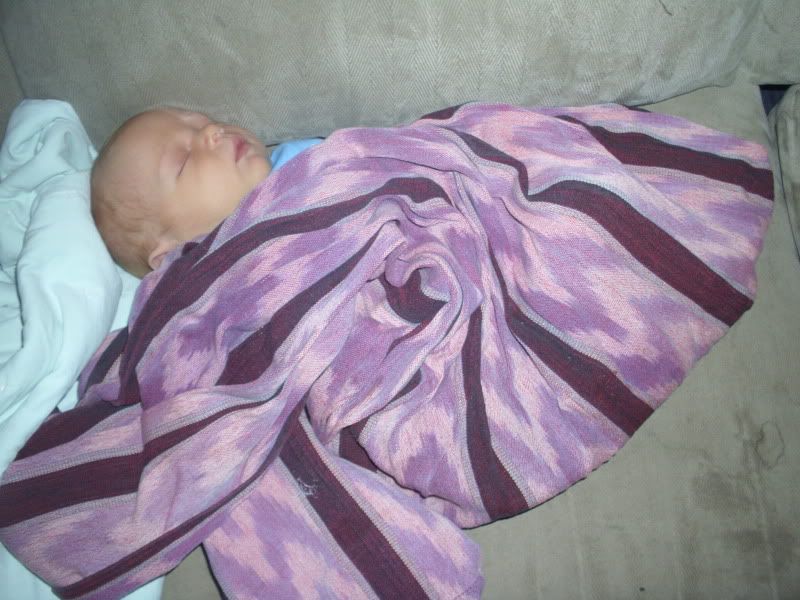 Because he's irresistible.