So big. So fast.
He's over 14 pounds by now.
He's smiling.
He's trying to giggle.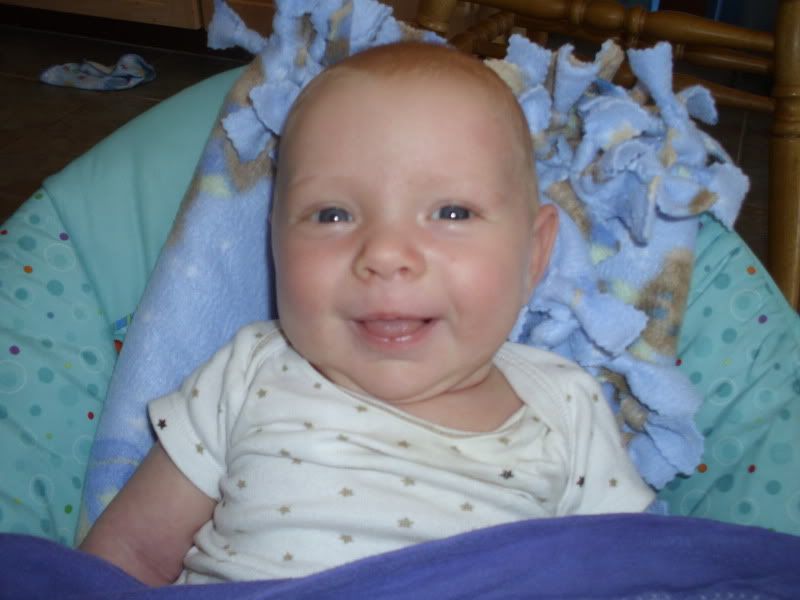 He's holding his head up and sitting with a bit of help.
He's playing with his sister.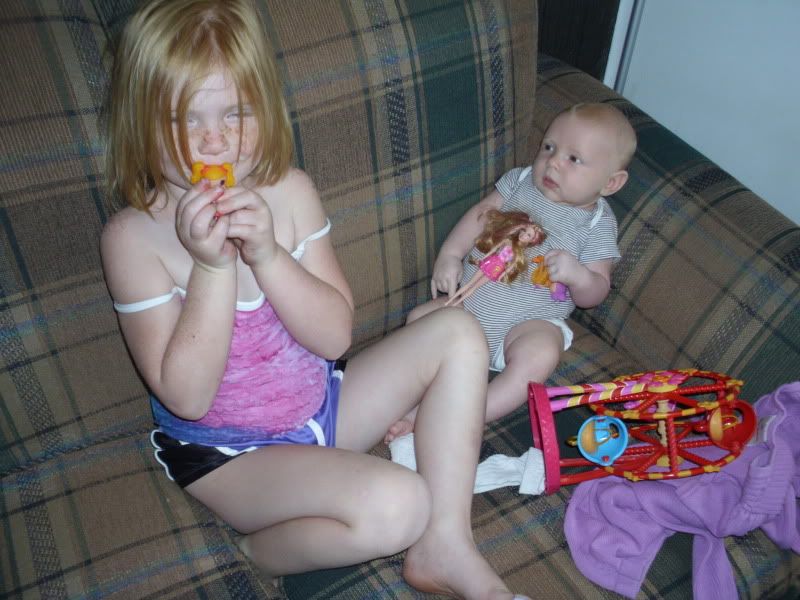 (He doesn't have much of a choice.)
He's grasping with his hands and holding on tight.
He's wrapping me ...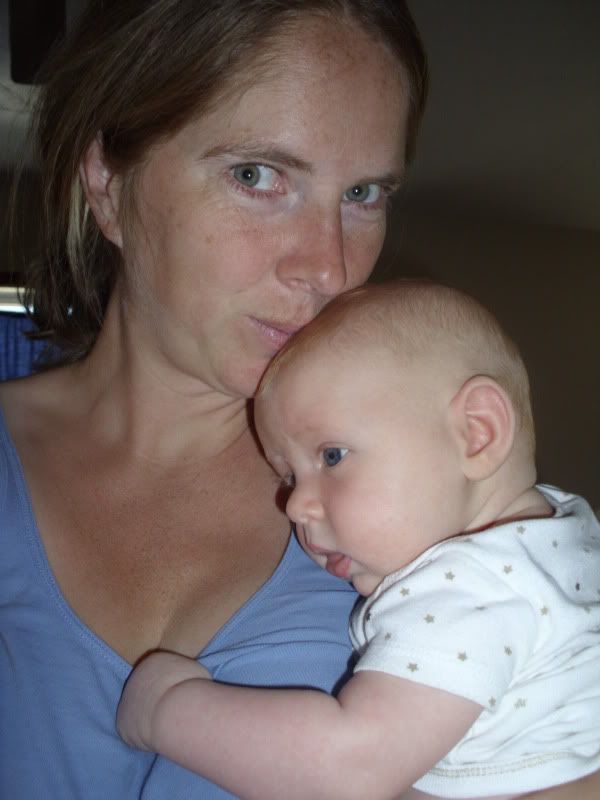 and everyone else ...
around his little finger.
At least he still has tiny, chubby feet.
It'll take some time for him to grow out of those.