Two weekends ago we spent a long weekend at a family reunion, then came home and went to an awesome Fourth of July party. Two days later we were off again to another family reunion for four days. Yesterday, just home from the reunion, I was ready to get everything back on track, cleaned up, put away ... you know the optimistic drill.
My kids, on the other hand, were wanting to rest and recuperate and work out stuff from what seemed like the longest week ever. So I surrendered and we did that. Cuddling and connecting and sorting out disagreements was the order of the day.
For Zander that translated to almost non-stop holding and nursing. For Grayson it meant lots of cuddling and dancing.
For Ains, this meant helping her ride her bike - newly training-wheel-less!! - and making clover necklaces and crowns which she spread around the house much to everyone's delight.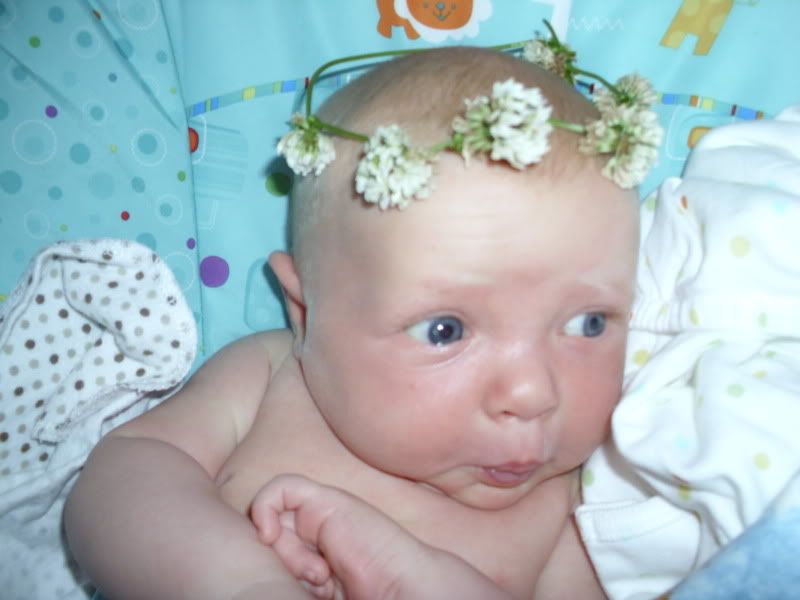 See the delight? That's not delight? Sure it is.
But see - even Zander was pointing fingers that day. "It was Ains. She did this to me."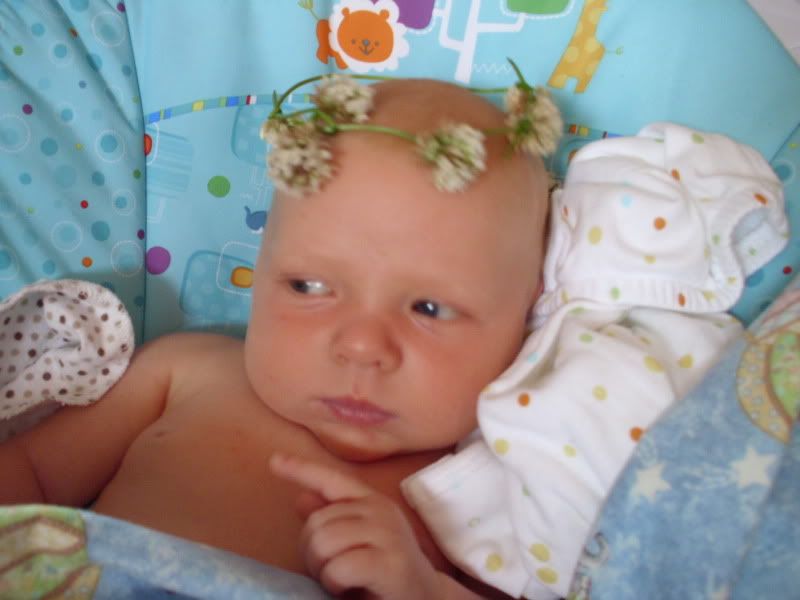 Luckily, he got over it fast.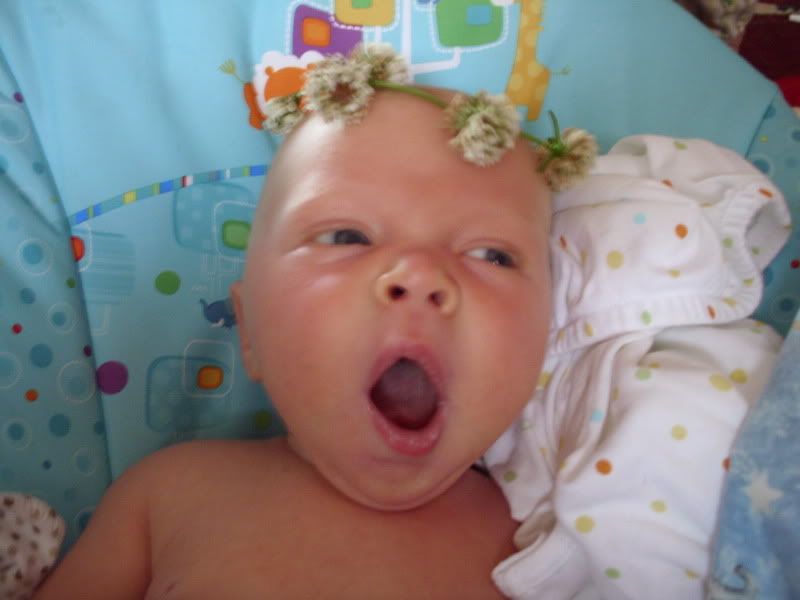 For Hannah, yesterday was survived by building her very own house that nobody could enter but her and having me cheering her on when she rode her bike (also without training wheels! Whee! Seriously. Whee.)
Also lots and lots of book reading on the bed for all ages.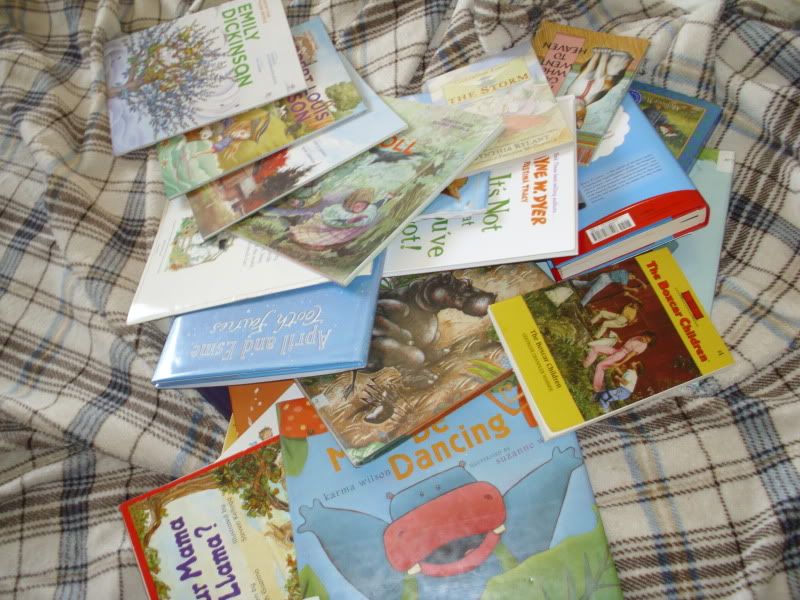 Matt left us there in the morning and when he got back from work, there we were again. It's my go-to activity for calming and distracting.
After Matt got home, we went for pony and horse rides.
And we survived the day.
Today I'll catch up. Or not. We have friends to play with.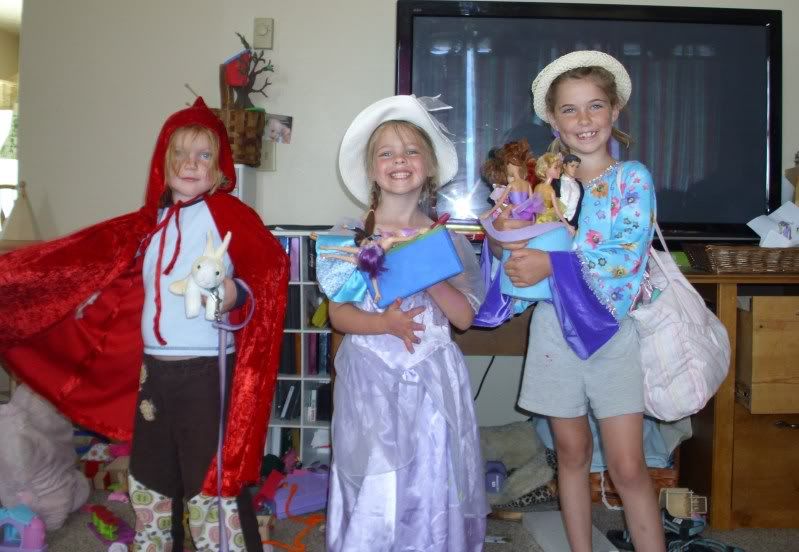 Maybe tomorrow.