We have an art show to attend this weekend *and* I'm decluttering my craft room. Doing the latter turned up this paper so that we could have a project for Ainsley to showcase at the former.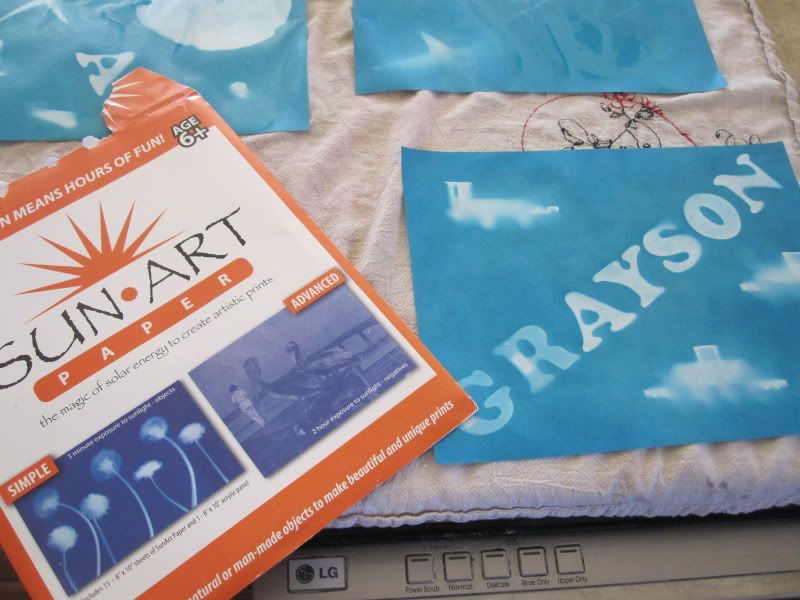 Gray and I tried it first with his toys.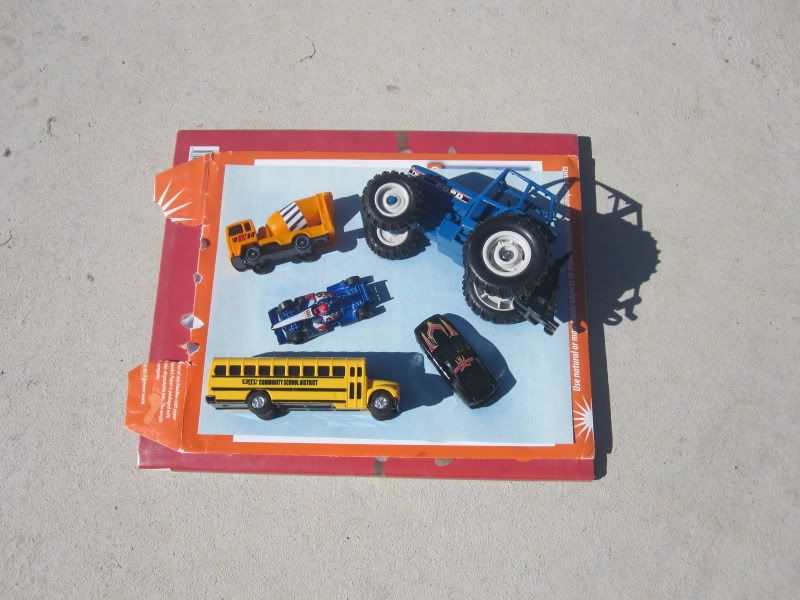 This was what it looked like after being in the sun for five minutes.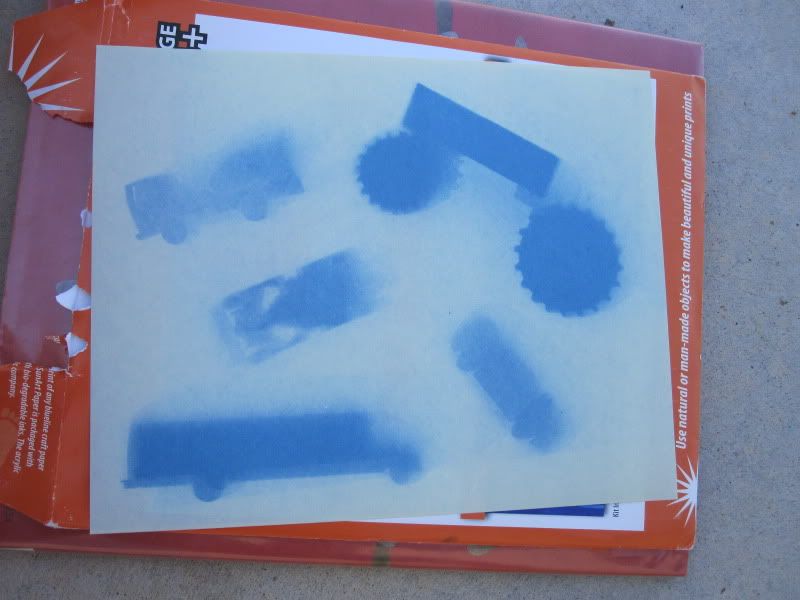 Then we rinsed it in water.
Not so clear. Instead of holding them under running water to rinse them, we poured water into a pan, added some lemon juice, and soaked them in that. Much more clear.
Once the girls (and their cousin) saw the process, they were all over it.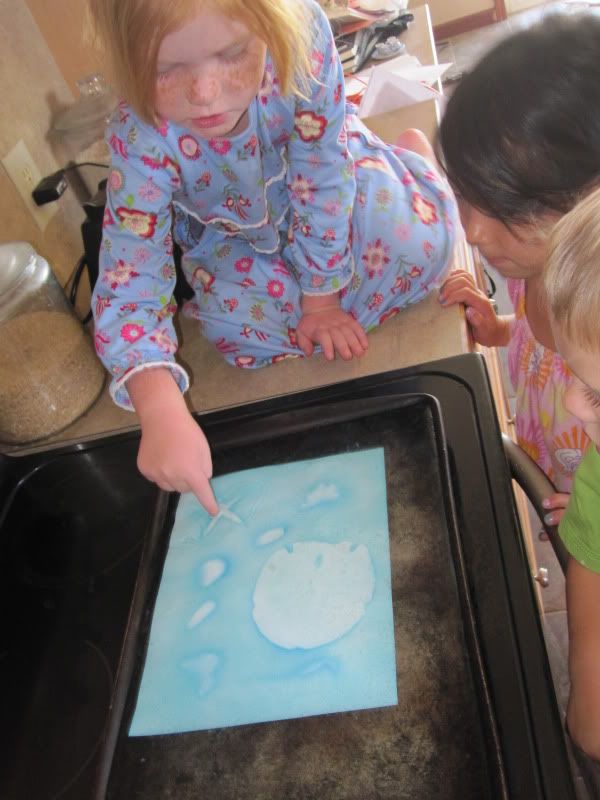 Ainsley's beach page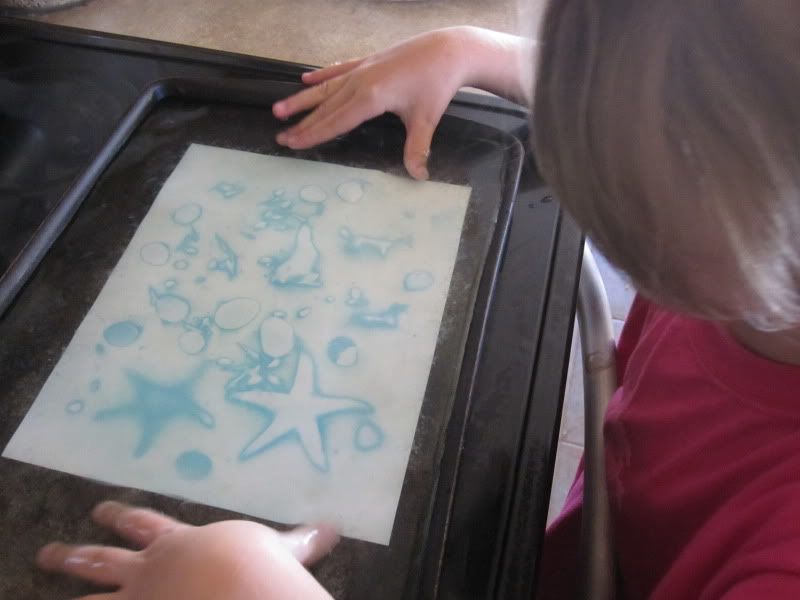 Hannah's beach page

My fantasy page.
That one looked like it would turn out really cool but we got busy with another page and left it in the rinse water for too long. Totally ruined it.
We ended up using all fifteen pages, so we have a few for the art show and one less thing in the craft room.
Submitted to Saturday's Artist at OLM.