When I was naming my children, I wanted to give them a first name that was all their own and a middle name that they shared with someone I admire, someone that I think will help give them strength as they get older, someone they'll be proud to share a name with.
I share my middle name with my great-grandmother, a strong woman who lived an amazing life.
Hannah shares her middle name with Matt's grandmother, another strong woman who has lived her own amazing life. I got an urge to go get some history done with her, so we took a last minute trip into Star Valley, Wyoming to talk to her.
Have you seen Star Valley? It's unbelievably beautiful. Pictures just don't do it justice. This is the view out her front door.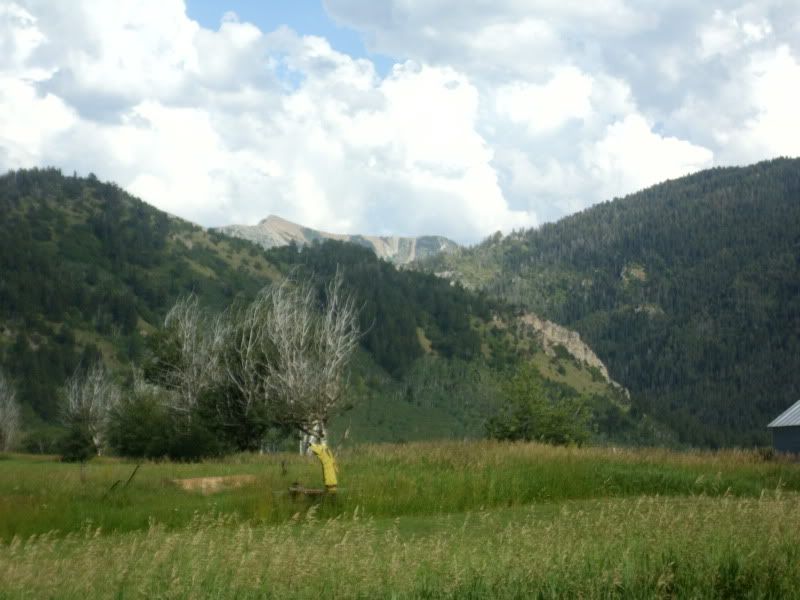 She has lived there for her entire life. She has lived in this house since she was married at 17, a mother at 18. She's got the best sense of humor and a seeming complete lack of judgment for me, an apostate in the faith that is so central in her own life - and that is rare in that religion.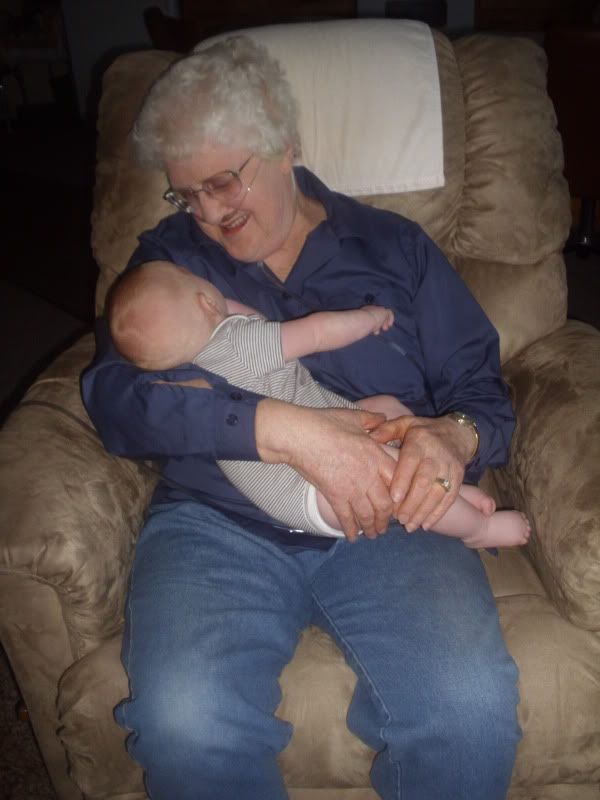 This is the first time in 12 years that I've gotten to sit and chat with her, just the two of us. There have always been husbands or cousins hanging around or kids and grandkids needing to be tended to. We got 3 1/2 hours of chatting and laughing and bonding in. It was brilliant. I came away with the feeling that we would have been great friends had we lived in the same area. And also that the world would have to watch out if she had been born 80 years later and not contained by the expectations of her time and place.
Zander slept through some of it, cooed at her through some of it, talked to himself through some of it, and wrapped her around his little finger for all of it.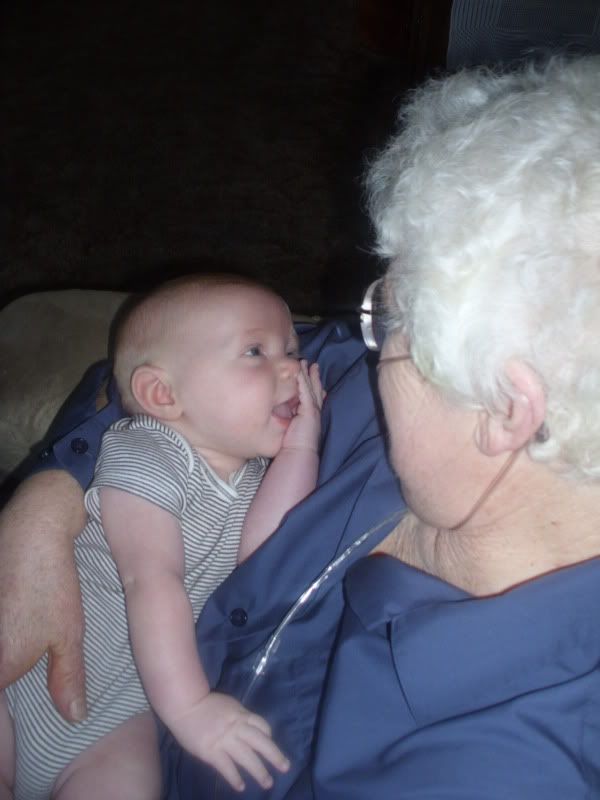 I had 50 questions written out for her. 25-30 from Hannah and the rest from Matt, Matt's mom, and me.
Hannah's questions ranged from the typically 6-year-old ("Did you have a dolly like Nettie?" and "How many hotels have you gone to?") to some deeper ones ("Why are you such a strong woman? Was your mom a strong woman?" and "How do you stop from getting angry?"). The questions from the adults were the typical history questions - school, memories, traditions, advice to give.
She was such an open book, which made the interview by turns hilarious and heart-wrenching. Hearing her talk about her son in the runaway goat cart had me in tears as did hearing her talk about feeling that she was to blame for her first son being born with club feet - just different kinds of tears.
She pulled out a scrapbook that her mom had made for her out of a fashion book.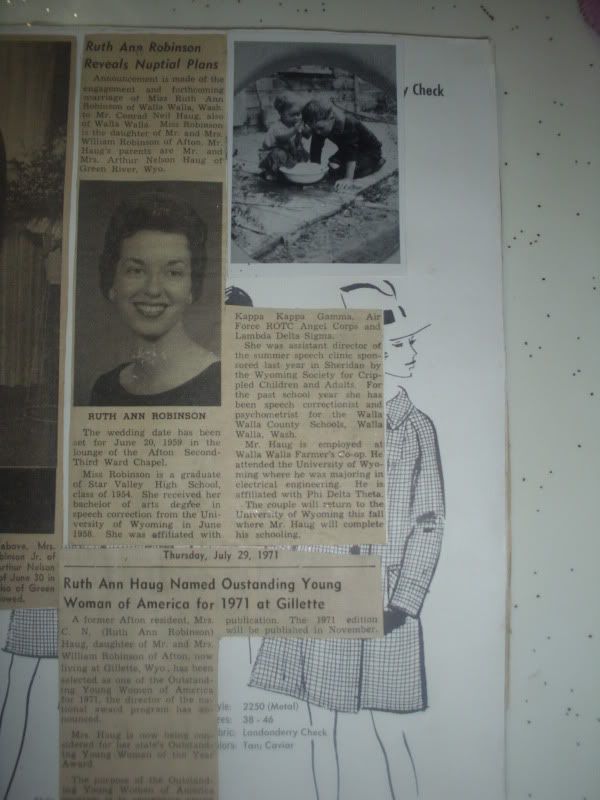 How cool is that?
I kept watching her, waiting for her to get worn out, but she seemed to want to keep talking. The 30 minutes we planned on talking stretched into an hour and a half of recorded questions and answers.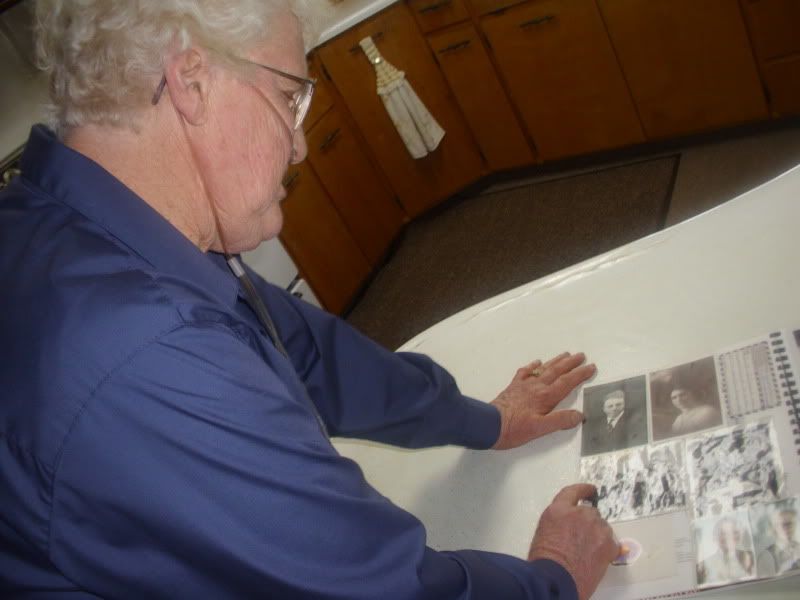 Such a treasure for my children.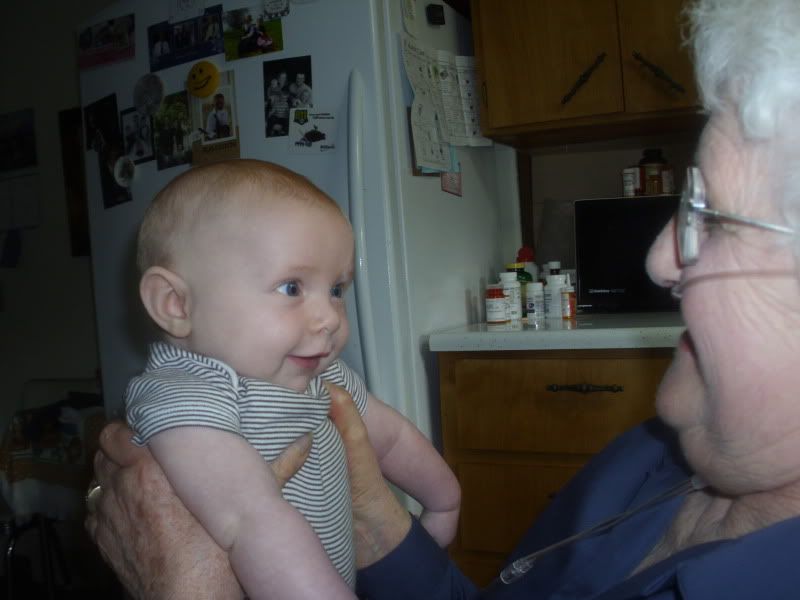 And for me.