Thursday, September 15, 2011
And he has so much fun doing it.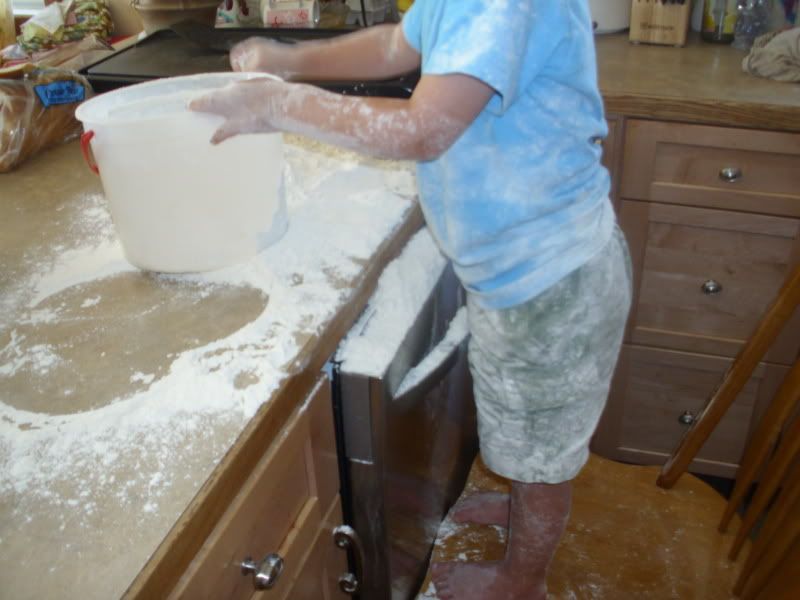 That is all.
Posted by

Sarah
at 12:02 AM
2 comments:
Links to this post


Tuesday, September 13, 2011
A few months ago at an ice cream social at our house, I asked a good friend to take some family pictures for us. She has a fancy camera and a gift for kid photography.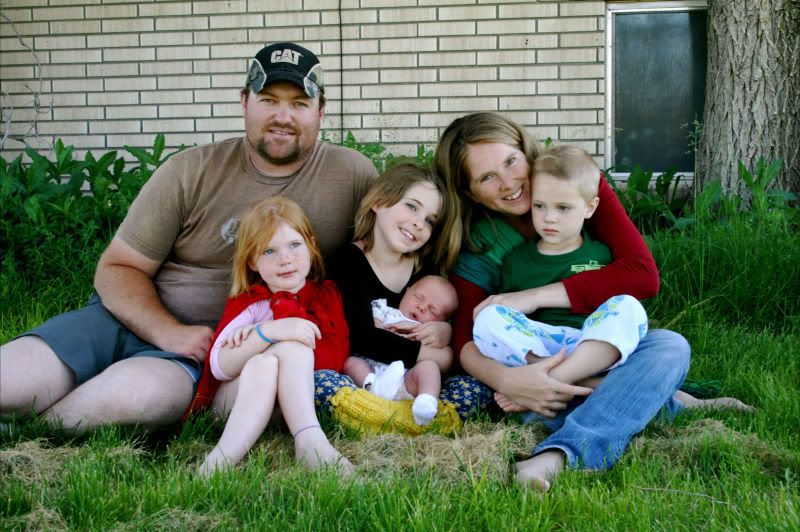 They turned out so cute, though we're not exactly color coordinated.
Still, I love them - Ains in her cape, Hannah in her farm pants, Gray in his truck shirt, Matt in his shorts, me wearing a baby wrap.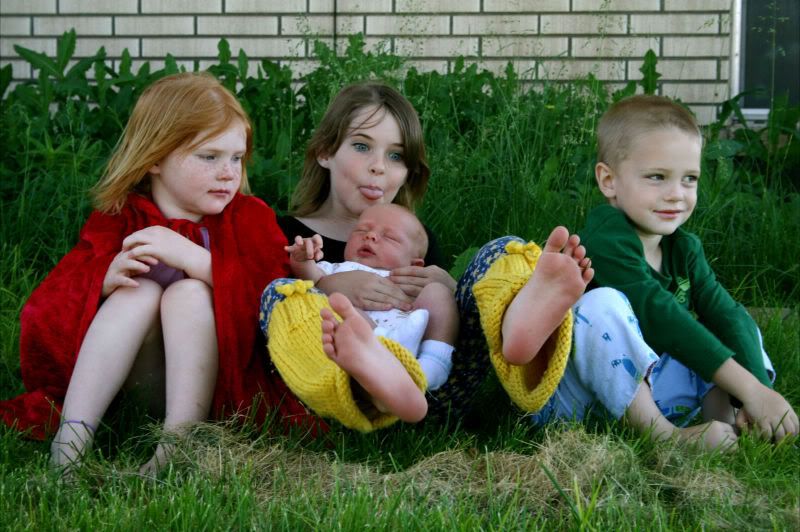 And the silliness she captured when they did that.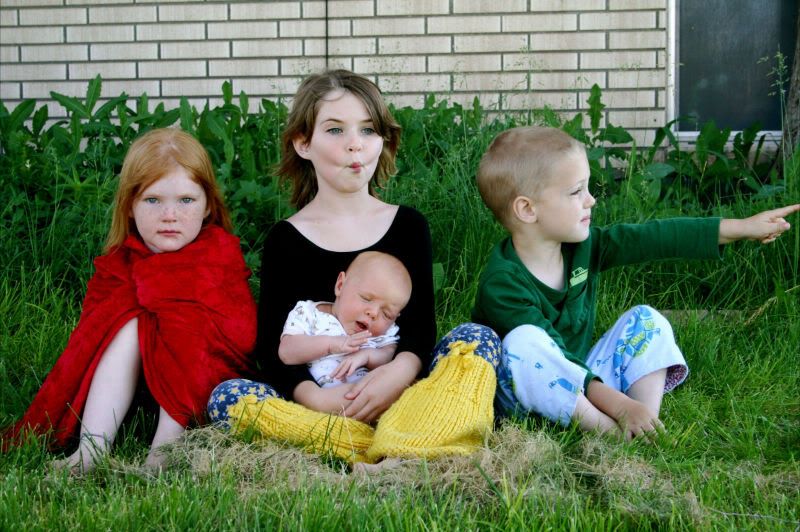 I love that she went with the silly instead of putting the camera down and waiting for the 'good shots'.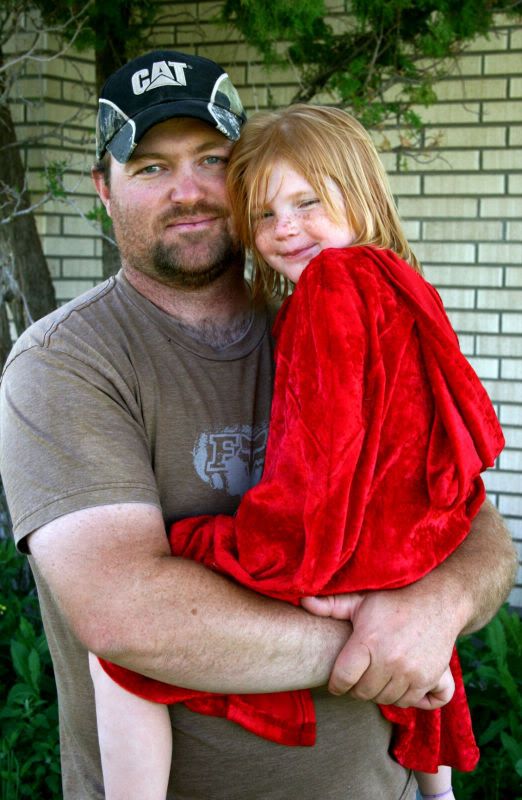 all picture credit
Rebecca
Posted by

Sarah
at 12:07 PM
4 comments:
Links to this post