for a camera to capture in a still image.
TRAINS!!!
My night out with just my boys was too much fun.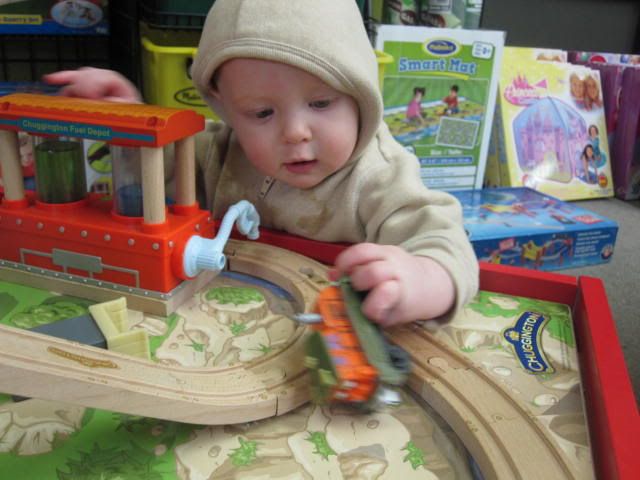 Even the fabric store, where Gray insisted on carrying every bolt to the cutting table and both my bags out the door, thereby charming every woman within 'awwww'-ing distance.