We went to Oregon a few months ago and hit the
Jordan Schnitzer Museum of Art
while we were there. We had a reason to do that with 4 young kids - Ainsley is crazy about China and they had a Chinese collection there. She was in heaven.
One of the guides noticed her interest and gave her a personalized tour - wish we could have gotten more photos, but, um ... we weren't even supposed to get these ones. The guide showed her how each little window in this building had a little Buddha sitting in it. She wanted to make her own. We need to do that.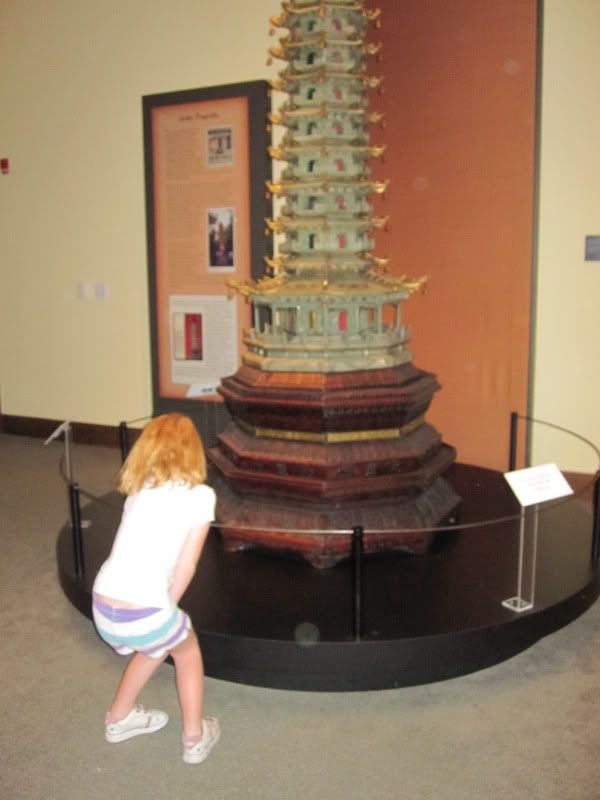 Hannah was not as interested, but certain pieces piqued her interest. Don't know why this picture looks like she's touching it - she was trying to point to a pretty color at the top of the piece. She wants to do some artwork like this. Pictures on tiles.
Gray and Matt did their own thing most of the time we were in the museum - Gray was not interested at all.
One thing that the girls really liked seeing was a wedding rehearsal at a beautiful reflection pond they had there. Romantic Hannah was blissed out.