The name combines China and detecting, perfect for her.
妞 niū "little girl"
检出 jiǎn chū "to detect / to examine and discover / to sense"
Inspired by
a pin
I saw on Pinterest, this was my gift to Ainsley for Christmas. Her own detective kit. She's always asking if we have a mystery for her to solve and saying "Trust me. I can solve this."
I made up business cards for her with her agency name on them. They say "International Private Investigator. Based out of Idaho and China." I also made up a Detective Pass for her to wear at crime scenes. It has her catchphrase printed on it.
Other things I included were brushes, evidence bags, fingerprint lifting tape, a magnifying glass, and a flashlight.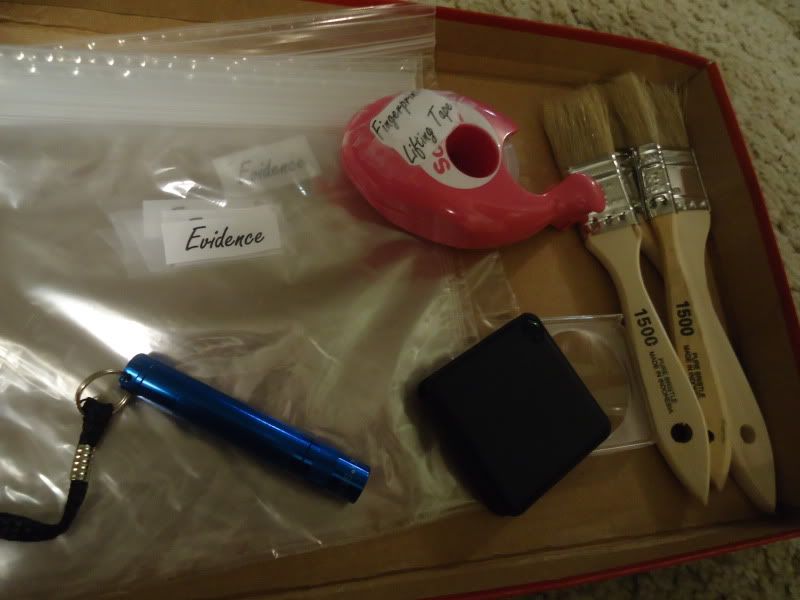 Also, a fingerprint stamp pad, homemade fingerprint cards (our entire family has now been finger and toe printed), evidence swabs, a pen, and a detective journal.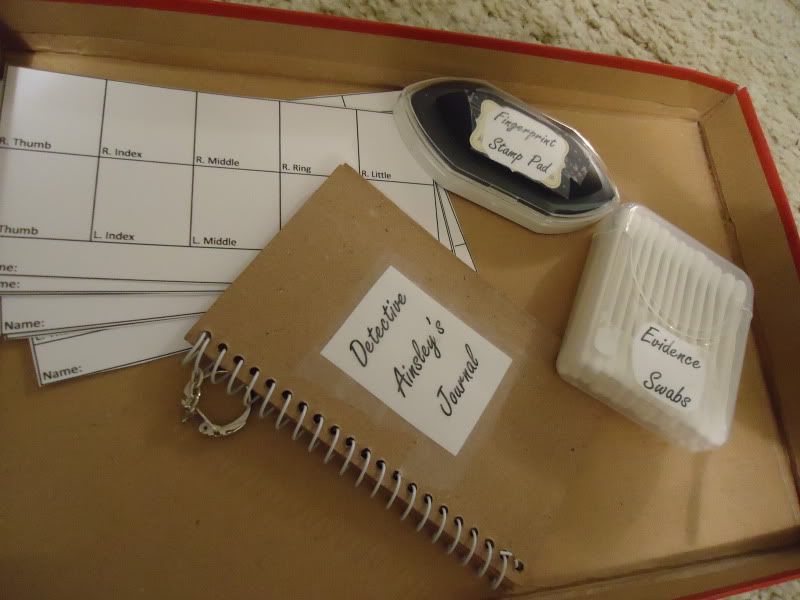 She loved it, but it took awhile to grow on her. The Chinese calligraphy set took up most of her time for the first week after Christmas, but then she became a full-time detective. So much so that a week later I put this up on Facebook: " "
Now it's down to a more manageable level. And she needs a new notebook.