It's fair season! This year the girls
really
wanted to go to the 4-H dog show at the fair. It was exactly as exciting as it sounds.
Hannah decided that she needed to host her own dog show. When we got home she and Ainsley sat down at the picnic table and made approximately 237 ribbons - blue, red, white, and purple for 1st, 2nd, and 3rd places and for 'honorable mentions'. She explained the purple ribbons to me this way - "They're for people who try really hard, Mom. So if Kaylee doesn't do well then you can get a purple ribbon that says "We're glad you came. I'm glad you're optimistic. Maybe you should be a bit more pessimistic." or "We're glad you came. You tried hard. That's always a good thing."
She also made a sign-up sheet and took it around the RV park to recruit competitors - and she got two!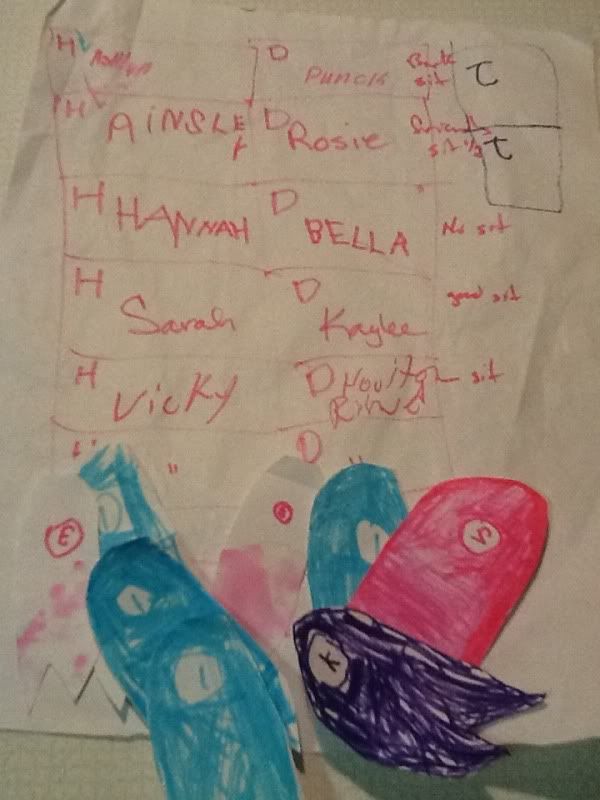 She assigned her dad to be the judge and assigned her brothers to be 'ribbon boys'. Then she demoted Zander to 'head grass eater' because some things just aren't worth fighting.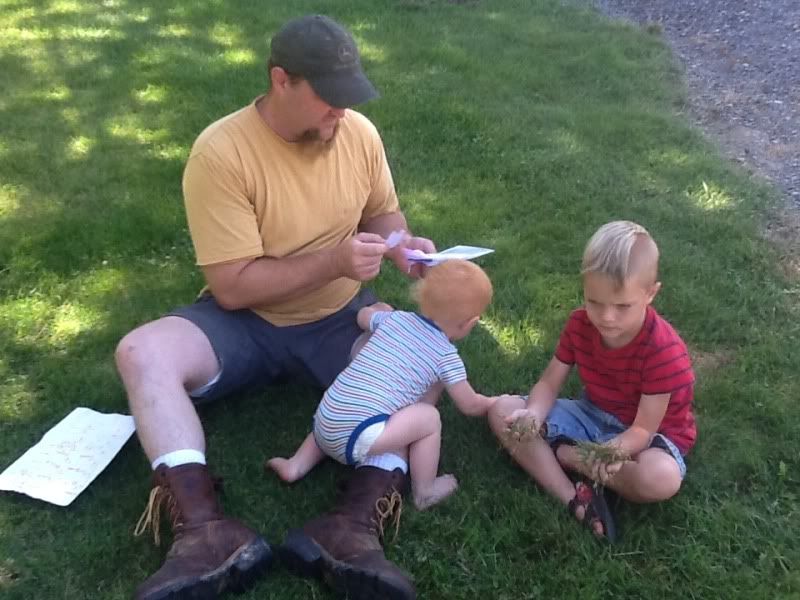 I was rather impressed with Kaylee. I was less impressed with the judge who made me do a 'sit-hold-hold-hold-hold-a-little-longer' until the park's sprinklers soaked me. He gave himself a purple 'Best sense of humor' award.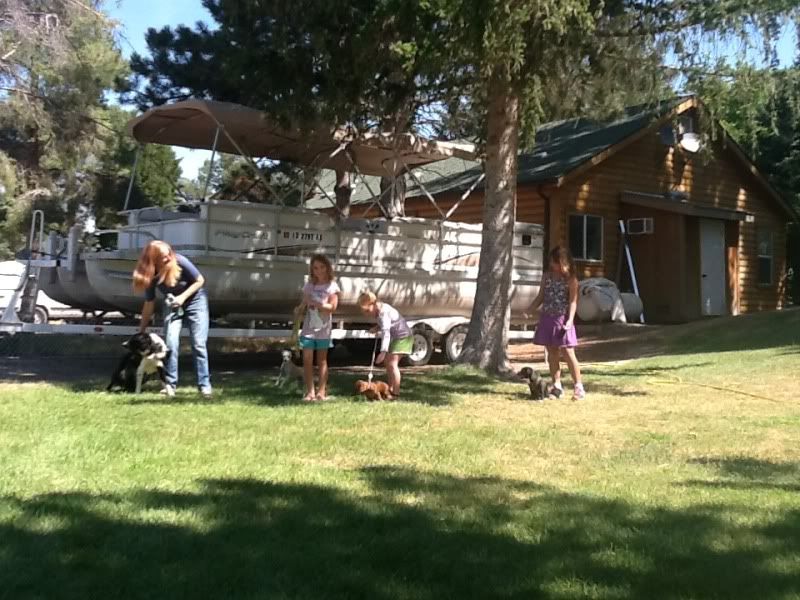 Ainsley worked with her puppy a lot leading up to the show so she won first place. You have never seen a prouder little freckled redhead holding a dachshund. And the judge didn't get a picture.
The judge did, however, do a great job of giving out awards that made all of the contestants feel fantastic. A little girl who competed with her loud, boisterous puppy won 'most talkative dog' which made her giggle for the next 5 minutes.
It was a fantastic show for one put on with only a few hours of preparation. And Kaylee and I took home three - count them, THREE!! - purple ribbons.